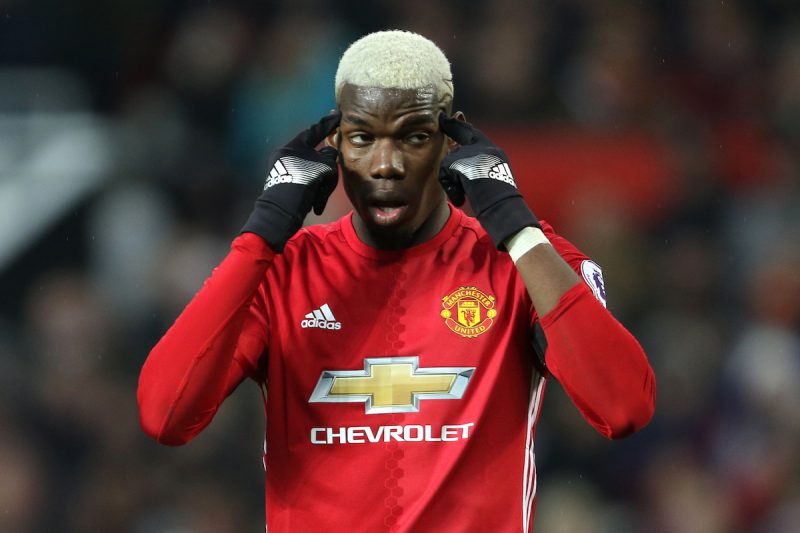 Manchester United and their boss Jose Mouriniho have both moved to quash reports that record signing Paul Pogba is unsettled and looking to leave.
Spanish giants Real Madrid have been linked with a shock move for Pogba – who returned to United from Juventus for just under £80million in 2016.
Rumours of discontent have emerged with the French star out of form in recent weeks, but United sources have been quick to play those down and they told me that the player is 'more than happy' with life at Old Trafford and is 'determined to get back to his best'.
And to back that up manager Jose Mourinho went as far as to describe rumours of a rift between him and Pogba as 'lies'.
"I think you are nice with your words because when you say a lot of speculation you should say a lot of lies," he said.
"I can speak on Paul's behalf without any kind of problem. He accepts he's not been playing well in the last few matches, but that's all. The majority of the things you can read and listen to – don't be nice, be objective and say lies.
"I don't have to speak with you about conversations with my players. It's my problem and the player's problem. It's a big lie that our relationship is not good. It's a big lie that we don't communicate. It's a big lie that we don't agree with his position and his dynamic within the team.  So be objective and say what we all know – in the last couple of matches he didn't play well. Period."
Despite United and Mourinho quickly denying any reports, the Bookmakers have slashed the odds on Pogba leaving.
Paddy Power cut the odds on the Frenchman from 5/1 to 9/4 on him making an early Old Trafford exit.
PSG are the favourites to be his next destination at 2/1, with Real Madrid just behind at 5/2. A return to Juventus is rated as a 10/1 chance and Chelsea are the favourites of the Premier League sides to sign him at 14/1.
Spokesman Paddy Power said: "I can sense some aggro with the third most expensive footballer of all time, who has now decided he isn't being played in his best position.
"You know what that means? Another move is on the cards. PSG have certainly got the cash to afford him – but with Real looking to shake up their squad, that looks like a safe bet."