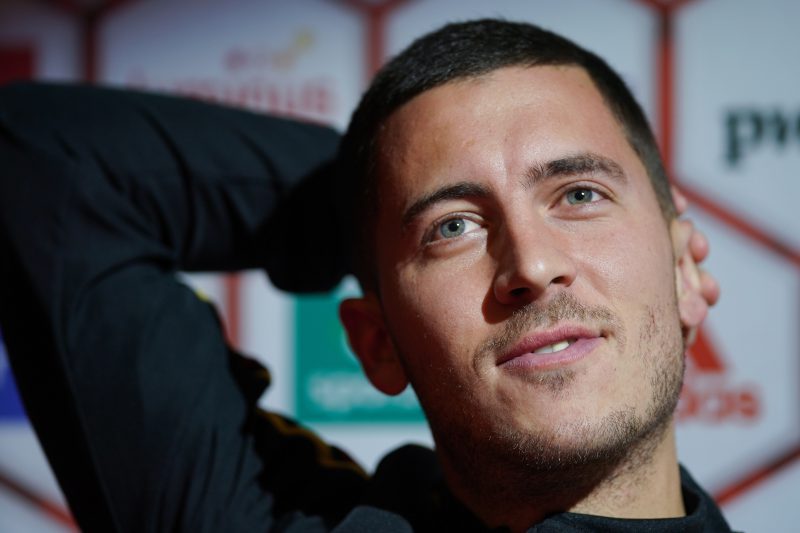 Eden Hazard insist he remains happy with life at Chelsea, but odds on him joining Real Madrid this summer continue to drop.
Hazard has long been linked with a switch to the Spanish capital this summer, and he is being constantly asked about his future.
Chelsea are looking to tie both Hazard and his fellow countryman Thibaut Courtois down to new deals – but as yet that does not look likely.
But Hazard remains settled and insists he is happy and has told Belgian media: "In football anything can happen. But in football nothing can happen too. Every year they talk about Real or PSG. And when I want to change clubs, I will. But at the moment I'm good where I am.
Hazard was also asked if he was flattered by Real's interest, to which he replied: "Yes.
"But it's been several years now they're interested – when it's not Real, it's Paris, when it's not Paris, it's Real. I'm happy where I am."
Hazard is now just 7/4 to leave Chelsea this summer and 7/4 to join Real Madrid, with Ladbrokes.
Alex Apati of Ladbrokes said: "It looked as though Madrid were the only club willing to meet Chelsea's asking price for Hazard, but the latest odds suggest Man City will test their willingness to sell when the transfer window opens."