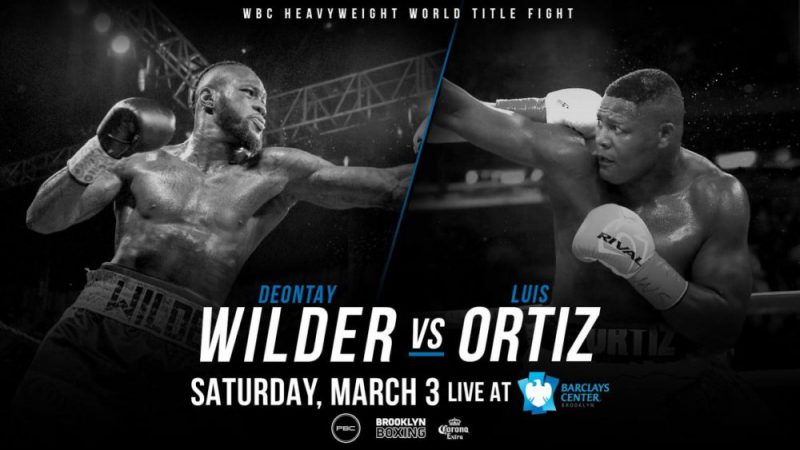 This weekend, the WBC heavyweight title is on the line when champion Deontay Wilder (39-0; 38 KOs) gets his first big test against unbeaten Cuban Luis Ortiz (28-0; 24 KOs) in Brooklyn.
Alabama's Deontay Wilder, 32, has held the green belt since January 2015 with a points win over, it's got to be said, a very poor world champion in Bermane Stiverne.
Personally, I was embarrassed for "B.WARE" in his woeful performance and it must have taken a bit of the shine off the achievement of becoming a heavyweight world champion for Wilder when he won.
That said, Stiverne was the first and only man to take "The Bronze Bomber" the distance, but in their rematch last November, it was a completely different story. Story is not the right word because it was a nightmare for the out of shape Haitian, who was annihilated in the first round by Wilder, who was like a man possessed when he knocked Stiverne down three times in the first round, without one single punch being thrown back.
I'm not a fan of Wilder, I actually think his boxing skills are dreadful most of the time, but that was one clinical, powerful, scary performance!
I'm not alone, Wilder is known for being weak in many areas, especially defensively, but has brutal power that can bail him out of any situation.
He is a KO machine and, although I think he is a bit raw, his knockout punch to finish Artur Szpilka in January 2016 was a very clever, well-timed, explosive shot.
Luis "King Kong" Ortiz is 38-years-old, but in some ways, he's more like an up and comer, having only turned pro in 2010, and only really picking up meaningful momentum on the international scene in the past couple of years.
Like Wilder, he's a huge power puncher with a high KO ratio. Ortiz sat out virtually all of 2017 dealing with both a change in management and a failed drug test – his second in his career. He's just 1-0 since, winning a basic return fight in December.
It's the best fight that can be made stateside, both are undefeated fighters that throw serious bombs.
I like Ortiz for his boxing skills, and he's a Cuban – that Caribbean country just churns out the most exciting and skilful boxers time after time.
I admire his footwork and balance, he can miss with the biggest bomb in his arsenal yet still stay positioned perfectly, poised and prepared to throw more.
I can't foresee Wilder being tentative in this fight, so I can see some serious shots being exchanged.
Wilder's rough, wide, swinging haymaker punches against Ortiz could be his undoing and I think that the champion will be susceptible to being countered frequently by the challenger.
His technique is often found to be wanting, but he always seems to have that destructive power as a get out clause. That said, he has been hurt and marked up in fights before.
His challenger is a southpaw Cuban; that just spells a long and tricky night for any boxer in any division, plus, he hits dangerously hard – he put the most lucrative division on warning when he blasted out Bryant Jennings (previously never stopped) and durable journeyman Tony Thompson.
This fight is unlikely to go the distance. Both have previously won fights that went the duration, Ortiz looks out of shape compared to Wilder's physique but I bet he's the fittest he has ever been in his life, and I don't foresee any issues with stamina if it does go 12 rounds.
Stats show that in a combined 67 fights (not counting the NC's for Ortiz), only four times was the final bell chimed.
We have all laughed at Wilder's technique and mocked him for his ability, well I have anyway, yet he is unbeaten in 39 bouts with 38 KO's and has held, arguably, the most prestigious prize in boxing for over three years now.
The challenger is better than the champion in every department apart from power, which makes this the hardest fight to call!
I want Ortiz to win and shock the world, because I always favour skill over power, but I can't ignore Wilder's ability to just destroy everything in his path, especially after his chilling triumph in his last fight.
I will not sit on the fence, however, and I will go for Ortiz in a KO win. Don't ask me again, though, as I could have a different answer.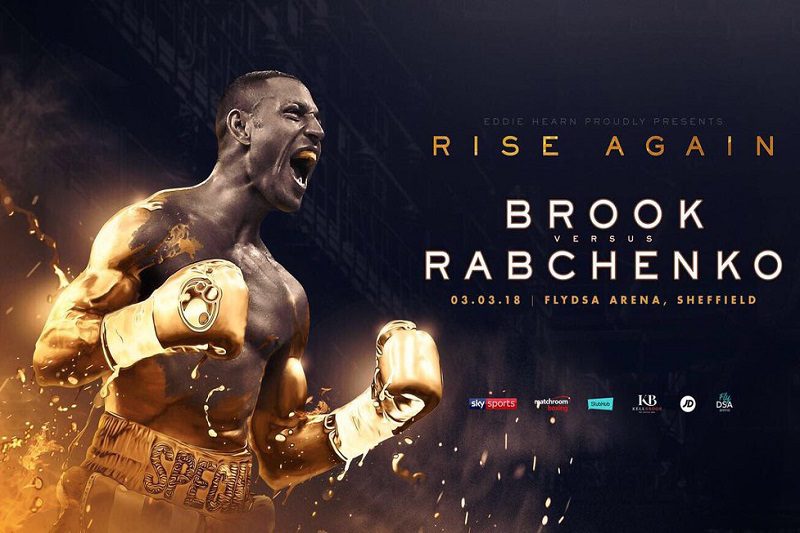 Kell Brook (33-2 25 KO's) makes his eagerly-awaited return to championship boxing against former European champion Sergey Rabchenko (29-2 22KO's) as the pair go head to head in Sheffield for the vacant WBC Silver super-welterweight title.
Brook's return to boxing at super-welterweight is highly anticipated, as he was too small and ineffective at middleweight when he dared to be great against the fearsome Gennady Golovkin, and too drained to drop back down to the welterweight limit sensibly against Errol Spence Jr.
154lbs should see a different fighter, which is why the boxing world is so excited for this relatively unassuming match-up.
Kell is coming back to a weight that should suit him perfectly against a fighter who will provide a tough test.
Two back to back losses could affect confidence levels for any fighter but Brook is a consummate professional and wants nothing but greatness, so this statistic will go in his favour because he will be resolute for a win.
31-year-old "Special K" should be a certainty to win against the 32-year-old Belarusian, but, of course, nothing is inevitable in boxing.
As a betting man, I would be considering whether to bet on Brook to win inside the distance or on points, and with his opponent's durability, having only been stopped late by the hard-hitting Tony Harrison, I'd opt for a points win for Brook.