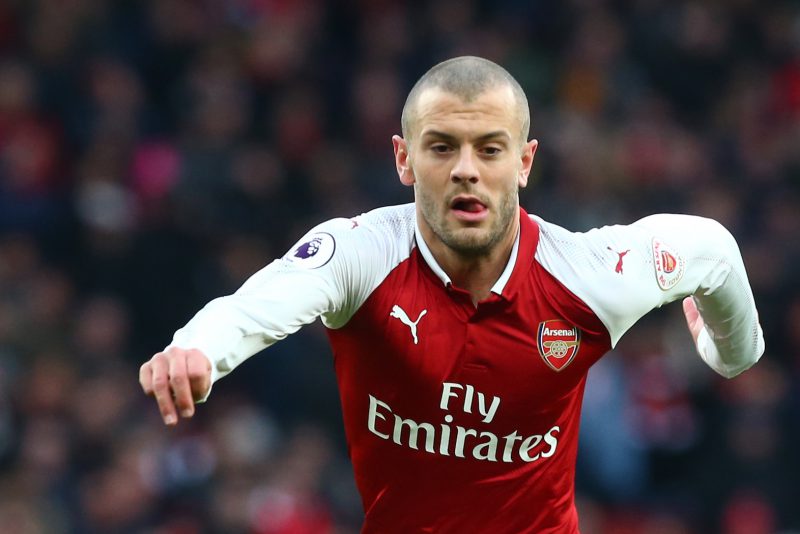 Jack Wilshere's stance on his future remains unchanged, and that means he will be leaving Arsenal if they do not improve their contract offer to the England international.
The 26-year-old is firmly back in the first-team picture at Arsenal, having spent last season on-loan at Bournemouth and he finally looks set to be over his long-term injury concerns.
His current deal expires this summer, but as yet talks have failed to reach an agreement. Wilshere has been offered fresh terms, but they are someway short of what he thinks he deserves.
Wishere has seen Mesut Ozil handed a deal worth over £300,000-a-week whilst January signing Pierre Emerick-Aubameyang has also been given a hefty contract.
Whilst Wilshere is demanding knowhere near what Ozil and Aubameyang are bringing in, he does want a better deal than that is on offer.
I also understand that Arsene Wenger's recent comments about Wilshere have not gone down well.
"It is progressing. The decision belongs to him. At the end of the day you have to respect the decision of the player," said Wenger.
"Our desire is clear, is expressed, is numbered and after that, the player has to find satisfaction as well."
Wilshere's camp feel that there is no decision for the player to make, at its current rate – but as we revealed last month, there is major interest from a number of Premier League rivals now emerging and Wenger has warned his bosses that they could lose out.
A source has confirmed to me, that "he wants to stay at Arsenal but he knows there is interest elsewhere and he will leave if he is not happy."
Whilst Arsenal remain confident of keeping him, interest from Manchester United and Liverpool is set to step-up. Chelsea are also keen, but they are not sure the player would consider a move to Stamford Bridge.
Unibet make Wilshire 1/2 to stay with Arsenal, and their spokesman Alistair Gill said: "Although rumours are circulating that Wilshire may not accept a renewed contract offer from Arsenal, we still make them 1/2 on that he will remain at Arsenal past the summer transfer window.
"As a boy-hood fan who's been at the club since his youth, our traders seem confident the situation will be resolved."