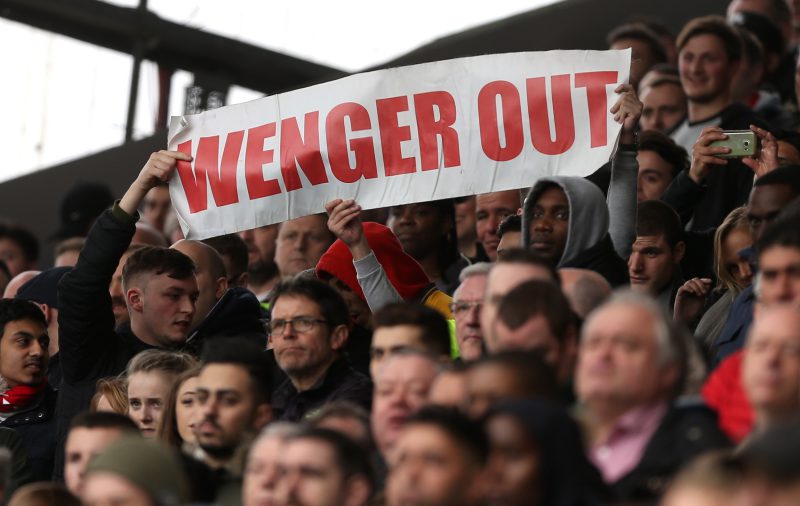 Arsene Wenger is odds-on to be replaced as Arsenal boss, but sources believe that he is far from certain to leave and victory in the Europa League see him continue.
Wenger is contracted to the club until 2019 and has always insisted that he will always see through his contracts.
"I have been here for 21 years and I always respected my contract," said Wenger.
I have been told that sections of the Arsenal squad have expressed concerns about their recent form, they are way adrift of a top-four finish, ten-points behind rivals Tottenham Hotspur – and the odds on them finish in fourth or better is a massive 25/1.
Now Arsenal's hierarchy are looking closely at Wenger's future, but sources close to the situation believe that the veteran French coast is set to concentrate his efforts on Arsenal's Europa League campaign.
The 68-year-old, who has been in charge of Arsenal for more than 20-years, realises that the pressure is mounting and that a second season outside the Champions League is not good enough – but victory in the Europa League would get them back to Europe's top table.
And I understand that Wenger would likely remain if he guided them back to the Champions League, but if not then the situation would be looked at – although even if they don't win the Europa, it is far from certain that he will walk away.
Wenger is odds-on to NOT to be in charge of Arsenal next season, with Coral slashing him to 1/6.
They are 5-1 to win the Europa League and qualify through that path.
"This is the shortest price Arsene Wenger has ever been to leave Arsenal therefore the betting firmly suggests his reign in charge of the Gunners is coming to an end very soon," said Coral's John Hill.