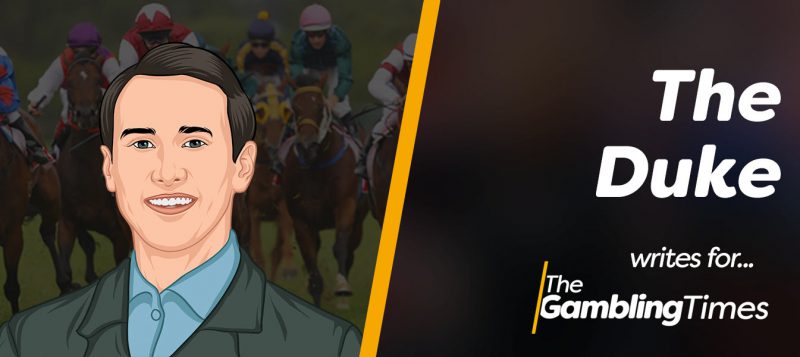 Cheltenham Festival is heaven for me.
I like to get there early in the morning. As the mist rises up Cleeve Hill and as you look across the grandstands and tented villages, you know you're in for a real treat.
The buzz across the racecourse grows, the crowds swell and the atmosphere…wow, the atmosphere. That's what makes the Festival so different to other race meetings. The crowd are knowledgeable, they care about the races. They love the horses, the jockeys, the betting. They want to drink and be merry.
At Cheltenham you will spot many different characters. From the gentlemen in tweed and red trousers to the girls tottering on heels a little too high for them to walk properly. From fancy dress revelers to smartly dressed squires and elegant women. There is a total cross-section of society and there's something quite marvelous about that.
Racing is a game of opinions and none more so than during the Festival.
You'll hear lots of different thoughts, some will be right and some will be wrong, but the most important thing is to use the information to come to rational decisions and bet with a clear head.
"Racing is a game of opinions and none more so than during the Festival."
When you've worked out those horses that could be capable of winning a race, work out whether they represent good value. For example, you might really like Buveur D'Air in the Champion Hurdle but is he a decent price?
Make sure you stake accordingly. The biggest error that people make is not assessing the strength of their opinion. Are you confident that the one you have chosen is going to win? How confident? I wouldn't necessarily advise betting in every race but I know that for passionate racing fans it's often the case. List them in order of confidence – it will help you decide how much to put on each one.
The ground is going to play a key factor with the inclement weather in danger of turning the ground softer than usual. Keep an eye out.
We'll be here guiding you through some of our tips, hints and selections over the coming few days and hopefully we can steer you to some nice winners. Wishing you a happy and enjoyable Cheltenham Festival and the very best of luck – The Duke.