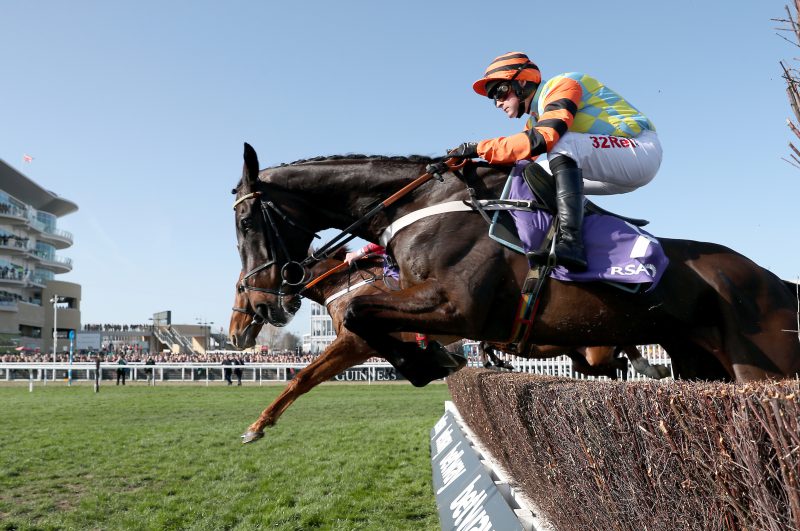 Worldpay is predicting a bumper week for Britain's bookies, as punters go for gold during the Cheltenham Festival.
New figures from the payments leader reveal a 45% surge in online betting activity during the four-day festival, as racing fans seek to beat the bookies.
An analysis of gambling data from the 2017 event found that Irish punters are most likely to try their luck. While the Cheltenham Gold Cup gets plenty of betting action from all over the world, bookmakers saw a massive 126% increase in the volume of online bets placed by Irish cardholders, compared to the previous week.
Racing fans from the Emerald Isle are also playing for much higher stakes than their UK counterparts. Worldpay's data revealed that the average deposit on Irish cards was €112.36 (£98.90) on Gold Cup day– more than double that of UK punters (£38.72).
The climax of the jump-racing season, Gold Cup Day is by far the busiest day for bookmakers, sparking a 25% rise in online betting volumes compared to the previous day, with casual and recreational punters wanting a piece of the action too. Last year, online betting peaked just 4 minutes before the start of the Gold Cup race, at which point Worldpay was processing 98 online betting transactions every second.
Commenting on the data, James McGurn, VP Growth – Digital Content & Gaming at Worldpay, Inc. said: "More than 250,000 spectators visit the Cheltenham races, making it one of the most anticipated events in the British horse racing calendar.
"While the Grand National remains the undisputed champion when it comes to bets placed on a single race, Cheltenham is the most popular four days of betting for horse racing fans."
"Whether gearing up for the Gold Cup in the grandstand, or enjoying the event from the comfort of the sofa, punters are seeking greater flexibility in how they place their bets, and that includes using their smartphones to bet on the go.
"In the incredibly fast-paced world of gaming, speed and simplicity is everything. Operators that offer a great user-experience across both desktop and mobile, to cater to the growing demand for betting in-play, will see the greatest gains this coming week."