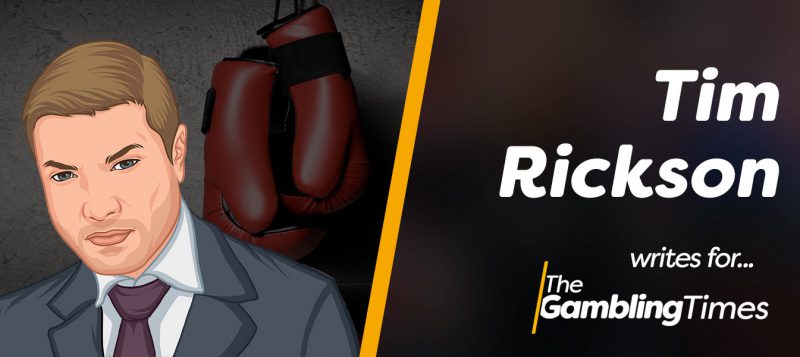 The heavyweight division is about to get eventful! "The Gypsy King" is back! And that spells trouble for his fellow heavyweights around the globe.
The former Lineal champion has not fought since he unexpectedly, dramatically, and pretty easily ripped the IBF, WBA and WBO world titles away from the second longest-reigning heavyweight champ in history, Wladimir Klitschko, in November 2015.
The 29-year-old had the confidence in his ability, when many others didn't, and what was a shock to everyone else was just the expected to him and his team.
In the build-up to that fight in the champion's backyard in Dusseldorf, Dr. Steelhammer actually looked a bit bewildered by his crazy opponent's antics and, for the first time, the consummate professional and extraordinary athlete looked a bit perturbed by the pre-fight mind games. Imagine being at a press conference and looking to your left at your next challenger but only seeing Batman instead?!
Fury played it perfectly, but how much of it is an act? I'd say very little. Tyson has great belief in his own ability and his confidence and self-assurance is on mesospheric levels!
His return to Britain as a sporting hero did not exactly go the way he expected it, however, the media asking him questions about his thoughts on homosexuality instead of his incredible performance, and other sports stars threatening to withdraw from that years Sports Personality of the Year Award if Tyson Fury was included in the shortlist, even though he had more character in his little finger than any of the rest of the candidates put together and had achieved the greatest sporting feat of the decade!
It was sad to witness and ultimately led to his downfall as he fell to depression and in October 2016, he gave up the WBO and WBA world heavyweight titles to focus on his recovery from mental health problems.
A day later he was suspended by the British Boxing Board of Control over "anti-doping and medical issues", after he had tested positive for a banned steroid in February 2015 but blamed the result on eating uncastrated wild boar.
Last December, he accepted a backdated two-year suspension from UK Anti-Doping and in January he had his licence reinstated and he has now signed with Hall of Fame promoter Frank Warren.
Return
The 29-year-old is now returning to the ring on June 9th in a bid to take back the belts that he never lost in the ring.
During his absence, fellow Briton Anthony Joshua has captured the IBF, IBO, WBA and WBO world heavyweight titles, as well as the hearts of the nation.
I have no doubt that a meeting between rivals Joshua and Fury would be the biggest fight of all-time in British boxing history.
The boxing purists marvel at the skill of the 6'9" heavyweight who can move like a middleweight; me included.
The wider boxing fans are mostly staunch AJ fans who refuse to believe their man can be beaten, especially by a fat, trash-talking, unprofessional gypsy, who is the complete antithesis of their hero.
Tyson will come back to the most lucrative and talked about division with his flair, impertinence and absurdity to really shake things up.
Does he have the fire back in belly? You've only got to look at his belly to see that – it's dropped down from 28 stone to 18 stone, so there's your answer!
Muhammad Ali and Mike Tyson both came back to win heavyweight titles around the same as Fury is now, who is only actually 18 months older than Joshua is. Despite their appearances, the rivals are very closely matched in age.
Joshua sells out stadiums for fun, but for this potential fight featuring The Good vs The Bad, there wouldn't be a venue big enough.
Every time Joshua fights, we are left asking what would happened if that had been against Fury? Especially after his last fight with Parker that lasted the distance for the first time in AJ's career.
Parker was a mover, light on his feet and quick, and Joshua struggled with that, to close the gap and pin him down and let his hands go, albeit with the terrible refereeing involved that broke up any chance of success for the North Londoner.
Post-fight, many were left suspecting that Fury's movement and awkwardness would result in a nightmarish night for the Olympic gold medallist.
But then the Steve Cunningham knockdown gets dragged up incessantly to remind Fury that Joshua's power could be his kryptonite should they meet.
Who would win out of these two? No one really knows and that's what makes it so thrilling and intriguing.
What does Tyson Fury's return mean? That the excitement begins now!