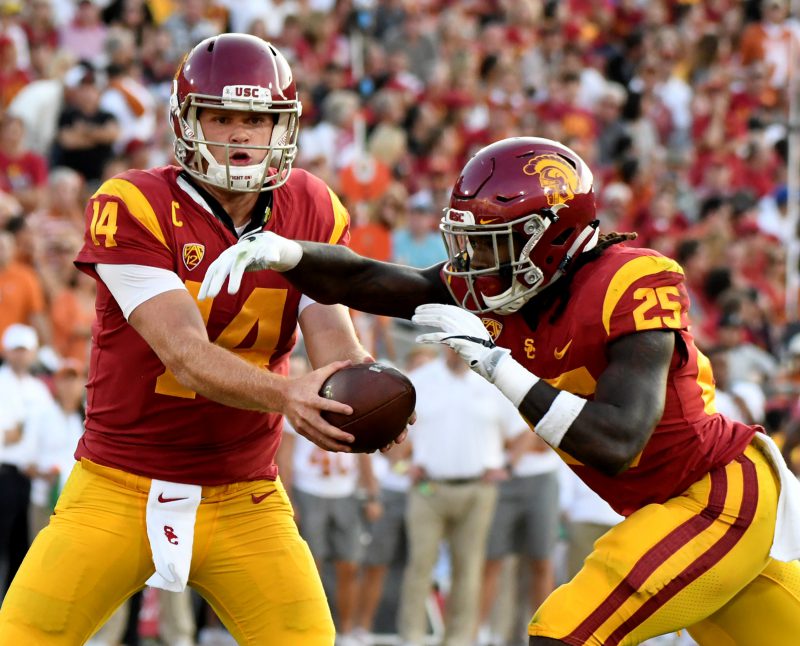 The NFL Draft takes place this week, starting on Thursday in Dallas, Texas – and will see the latest talent off the product line snapped up.
The NFL system. like with all American sports, operates in tandem with the college system – where the top colleges players are selected – drafted – by the NFL teams in-turn, which broadly speaking is deteremined by the previous season's perfromance, with the worst teams picking first and the Super Bowl champions picking last – although teams can, and do, trade picks to move up and down the draft – to either land a player they want, or garner more picks. They can also trade picks for different seasons, so they could trade picks from 2019, 2020 etc.
This season sees the Cleveland Browns – who finished last season without a win – pick first, with champions Philadelphia Eagles picking 32nd. The Browns also have the fourth overall pick, which the landed via a trade with the Houston Texans the previous year.
Whilst the league does not start until the Autumn, the draft gives everyone a chance to bet on who they think might be picked first, and also on each position.
This year's draft is more interesting than most – with not many being able to say for certainty who will go first, unlike like year when – The Browns again, picked Myles Garrett, who everyone had assumed would be the number one pick.
In 2018, the favourite is quarterback Sam Darnold – from USC, but many also think that Wyoming's Josh Allen could be the selection, as well as Penn State's brilliant running back Saquon Barkley – although history is against him as running-back are rarely chosen so high.
So I have given it a shot, here is what I think will happen – NOT what I think they should do…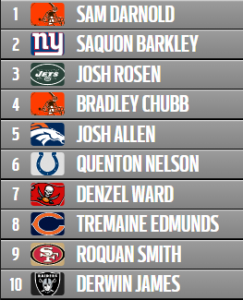 Coral's John Hill – who is also one of our American Football specialists who delivers his picks throughout the season – delivered his verdict on the draft, and a few to look out for.
"The First Overall Pick looks to be a two horse race this year between Sam Darnold and Josh Allen. Darnold has been the man punters have wanted to back since we opened betting but it looks like the Browns could still be pondering over their move," said Coral's John Hill.
"The odds suggest a quarterback will be selected with each of the first three picks this year, while we have seen strong support for six quarterbacks to be drafted in the first round in 2018," added Hill.
Darnold is odds-on favourite to go first in the draft now as short as 4/9, ahead of fellow quarterbacks Josh Allen (3/1) and Baker Mayfield (9/2).
The lowest odds on a non-quarterback are for running-back Barkley, at 12/1 .