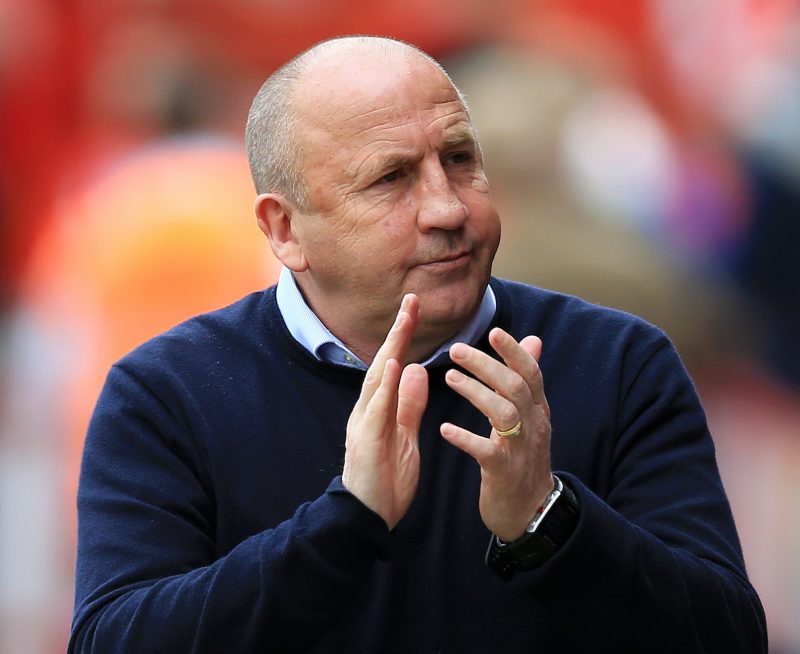 There have been some very good managerial performances this season – from Pep Guardiola to Sean Dyche to Neil Warnock, but the Manager of the Year pick is surely an obvious one? John Coleman, who else.
The League Managers' Association have named their shortlist, and you can have few complaints…
Sean Dyche
Pep Guardiola
Jurgen Klopp
Nuno Espirito Santo
Neil Warnock
and….
John Coleman, the man who should win.
So firstly, let's not take anything away from the other contenders who have done a wonderful job.
Pep Guardiola for achieving 100 points in a wonderful Premier League season, Sean Dyche for taking Burnley into Europe, Jurgen Klopp for reaching the Champions League final, Nuno for Wolves brilliant Championship win and Neil Warnock for managing to take Cardiff back to the Premier League – all wonderful efforts.
But as I said – nothing compares to what John Coleman has done with Accrington Stanley. The smallest club in the Football League, with a tiny budget – yet somehow Coleman has achieved the near impossible.
And we say tiny budget, we do mean tiny – Accrington's budget is such that they are nearer to the bottom of the National League – let alone close to League One, where they will be playing their football next season.
Coleman has worked hard picking up the right players, blending them with the right team spirit and not being afraid of those other teams.
Perhaps Coleman's best sums it up: "At the end of the day, it's football. It's only 11 v 11, isn't it? Bring them on I say."