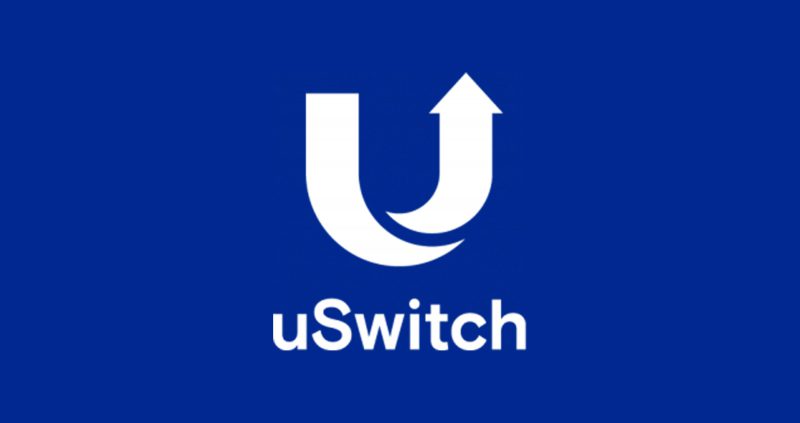 Football fans heading to the World Cup this year could face roaming bills of £3,696 for a 14-day trip to Russia, according to research by uSwitch.com.
As Russia is outside the EU, calls can cost up to £3.60 a minute – while data costs on average £4.37 per MB meaning that a £50 monthly cap can be reached by listening to just 16 minutes of music on Spotify.
Roaming – and calling – in Russia
With the tournament just weeks away, supporters and holidaymakers are being warned that mobile roaming fees for a two-week trip could well cost as much as a family holiday for four to Los Angeles, staying in a four star hotel.
With average outgoing call charges of £2.07 per minute, based on daily usage of just five calls, 10 texts and listening to one voicemail, Brits could be charged as much as £53.51 a day. Meanwhile, average data costs of £4.37 per MB means average usage (including checking emails, and streaming music) could see data bills alone adding up to £210.51 per day.
To rack up this substantial bill, a user would have to opt out of the data roaming cap that networks automatically apply to protect customers. This cap is set between £10 and £51 depending on your provider. Data costs on average £4.37 per MB which means that by listening to just 16 minutes of music on Spotify even the most generous £50 cap would be reached before getting through the first five tracks on the new Arctic Monkeys album 'Tranquility Base Hotel + Casino'. This demonstrates just how quickly a user could be tempted to remove the protective data cap.
Travel bill shock
It's certainly not just those heading to Russia that are at risk of these roaming charges. One in five (20%) Brits have previously returned from abroad to find their phone bill was higher than usual – coming home to typically £63 more than what they were expecting.
Most of these extra charges are incurred through travellers forgetting to turn off data roaming when they arrived at their destination (32%), while a quarter (25%) were under the misbelief that their WIFI was turned on when it wasn't, and 16% had to use their phone in an emergency.
Roaming in the EU
A wider lack of understanding about roaming charges continues to add to the air of confusion about using mobiles abroad. Despite the EU implementing 'Roam Like At Home' in June last year – meaning you can use your tariff in the EU without incurring additional roaming fees – over half (57%) of Brits think that roaming charges are still the same in the EU as anywhere in the world, or don't know whether they are or not.
On top of that, three in 10 (28%) people are under the belief that all European countries are covered by the new EU rules – so Brits heading to non-EU countries like Turkey or Switzerland this year could be in for nasty bill shock.
There are also concerns that Brexit could mean the end of these new 'Roam Like at Home' rulings, with 27% of Brits under the belief that the UK leaving the EU will spell the end of roaming-charge immunity in the EU.
Russia: pay monthly charges
The table below shows the charges for pay monthly customers roaming in Russia across the different networks, and as an average cost, as well as any roaming add-ons available:
EE
iD
O2
Tesco Mobile
Three (Essential and Advanced)
Vodafone
Ave. cost
Making calls to UK mobiles (per min)
£1.80
£3.60
£2.00
£1.49
£3.00
£0.55
£2.07

Receiving calls (per min)
£1.80
£1.50
£2.00
£1.49
£1.25
£0

£1.34

Sending 1 SMS text message
£0.60
£0.60
£0.50
£0.40
£0.50
£0.35
£0.49

Voicemail (per min)
£1.80
£3.60
£2.00
£1.49
£3.00
£0.35

£2.07

Data (per MB)
N/A – buy add on
£3.60
£7.20
£5.00
£6.00
£0.024*

£4.37

Roaming add ons for Russia
Zone A data add-on is now from £5 a day.

Various data add-ons available from 50MB of data for 24 hours.

N/A
For an additional £120 a month, customers can get an extra 200MB worth of data
N/A
N/A
Vodafone's Roam Further allows users to access their home plan of calls, texts and data for £6 a day. This add-on is not activated by receiving calls and texts.

If you go over your inclusive allowance, you will pay the same rates as you would in the UK. *The out of allowance cost for data is £6.50 for 250MB.

Vodafone Basic customers aren't able to roam abroad.
Ernest Doku, mobiles expert at uSwitch.com, says: "The rule when it comes to roaming is to plan ahead. With a single MB of data costing as much as £7.20 in Russia, there are plenty of reasons that travellers and football fans alike need to be wary when roaming outside of the EU. With data costs so high, even with a small amount of usage users can quickly hit the protective cap and there's a real temptation to opt out. It's important to note that unbridled roaming after doing so could see your bills soar.
"With the World Cup kicking off in less than a month and the summer holidays fast approaching, it's well worth looking now at the roaming deals on the market to make sure you don't get stung by sky-high bills when you return.
"There are other ways to mitigate the risk of bill shock. Some especially savvy mobile customers buy a local SIM or a monthly-rolling SIM-only contract with a network offering a better roaming deal, and then hop back to their usual network after their trip. If you're out of contract, give 30 days notice and you can choose a new tariff that works for your roaming needs.
"For those that are travelling to the FIFA tournament, Russia is one of Vodafone's 'Roam Further' destinations – which, for £6 a day, allows customers to use their UK texts, calls and data allowance and then only actually pay on the days when using your phone. Bolt-ons are available but even the out of allowance costs are hugely competitive – although those on Basics SIM-only packages won't be able to roam.
"The best way to avoid getting stung is to look for a tariff that is good for roaming. Check if it's worth getting a bolt-on, which can help keep usage affordable – and be mindful that if you remove the cap, data costs can easily spiral.
"There are a number of other ways to keep roaming costs down. Keep an eye out for WIFI networks that you can hop onto, but ensure they are trustworthy and password protected. It's also a good move to download the offline copy of Google Maps for your destination before you travel out there, as using GPS to navigate around can be a massive drain on your data allowance.
"If you're travelling with kids, you might also want to consider downloading a batch of their favourite shows to your tablets and laptops before heading abroad, especially for the journey – not all airlines have WIFI, or charge you for the privilege, so best to prepare in advance."