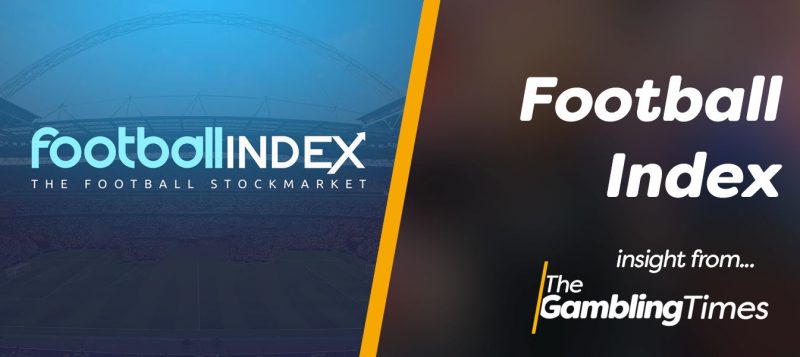 Our Football Index expert Ryan Bradford looks at the World Cup and gives a pick from every team heading into Russia.
GROUP A
Egypt – Mohamed Salah (forward)
The obvious choice really. Salah has had an outstanding season for Liverpool, almost leading them to Champions League glory, and his share price on the Index has soared as a result. His participation in the World Cup does depend on him recovering from a shoulder injury sustained during the recent Champions League final, so be aware that there is an element of risk involved if you are looking to add him to your portfolio at this stage. However, the expectation is that he will play at least some part for Egypt, and assuming he does, he is likely to be heavily involved in everything good Egypt do in the tournament.
Russia – Roman Zobnin (midfield)
Zobnin is a versatile, hardworking and very tactically astute player who was outstanding during the 2016/17 season as he guided Spartak Moscow towards their first league title in 16 years. Cruelly though, he sustained a knee ligament at the end of that season which kept him out for several months. He has been previously linked with a move to one of the Index PB leagues and is one to keep an eye on during the tournament in my view. Also, Jose Mourinho was spotted recently at the Austria v Russia friendly and with Man United on the lookout for midfielders, so you just never know!
Saudi Arabia – Mohammad Al-Sahlawi (forward)
It is extremely difficult to see Saudi Arabia equalling their best effort at a World Cup and reaching the last 16, as they did in 1994. My pick Al-Sahlawi, who interestingly enough spent three weeks training at Manchester United in April, has an excellent goal-scoring record, and found the net 16 times during qualifying (although to be fair 8 of those were against Timor-Leste…). If you're looking to add a cheap player to your portfolio for the tournament then he may be the one to watch out for.
Uruguay – Nahitan Nandez (midfield)
Uruguay are hoping to rely on a blend youth and experience to strike a winning formula at the World Cup and are many people's dark horses for the tournament. To be honest, my pick was actually going to be Federico Valverde, but coach Oscar Tabarez cut him out of the final squad so instead I have gone with Nandez! He is not much of a household name yet, given that he currently plays for Boca Juniors in Argentina, however the 22-year-old, who can play in the centre or on the right side of midfield, broke into the Uruguay side in the last few qualification matches and could be one to look out for during the tournament with his tenacious displays.
GROUP B
Portugal – Bruno Fernandes (midfield)
Rather than go for the obvious choice in Cristiano Ronaldo, I have selected Fernandes who is currently plying his trade at the troubled Sporting Lisbon. He generally excelled for Sporting Lisbon in last season's Europa League (his WhoScored rating was a very respectable 8.0 for the tournament) and was even able to win some PB dividends along the way which put him on many Index traders' radar. With all the uncertainty going on around Sporting Lisbon, Fernandes has been rumoured to be looking for a way out. No doubt he will be keen to impress potential suitors at the World Cup and with a strong showing, could secure himself a move to a big European club.
Spain – Marco Ascensio (midfield)
I could have picked any one of a number of players for Spain, as they have so much quality and strength in depth within their squad. I eventually plumped for Ascensio because I feel that he has unbelievable ability which still hasn't been shown fully at Real Madrid, yet. Every World Cup there is usually a 'break out' star, like James Rodriguez was for Columbia at the last World Cup. Ascensio certainly has all the makings of a star and I'm backing him to shine for Spain at the World Cup and enhance his burgeoning reputation ever further.
Morocco – Hakim Ziyech (midfield)
An extremely talented player who registered 9 goals and 15 assists this season for Ajax. He has a keen eye for a pass, is a strong dribbler and effective set-piece taker. According to WhoScored's rating system, Ziyech was the highest rated player in the Eredivisie and he is sure to be on many big European clubs' shopping list this summer. If he produces a strong showing at the World Cup, which I think he will, he should be destined for big things.
Iran – Alireza Jahanbakhsh (midfield)
Another gem from the Dutch league. Jahanbakhsh has just had an incredible season with AZ Alkmaar and even made history by becoming the first Asian top scorer ever in a Western European league with 21 goals. Add that to the 12 assists he got during the season as well means he directly contributed to 33 goals in 33 games. He may not be a household name yet, but the World Cup just might be the platform to launch himself into stardom.
GROUP C
France – Ousmane Dembele (midfield)
This pick is similar in many ways to my choice of Ascensio in that I think Dembele hasn't showed off his full ability yet. He excelled for Dortmund before getting a move to Barcelona last summer, but this season perhaps hasn't gone as well as he would have hoped due to niggling injuries which have disrupted his progress somewhat. With Barca's potential signing of Griezmann, there has even been talk of a loan move, with Liverpool rumoured to be interested, to try and ensure Dembele gets minutes under his belt. If his performance in the recent friendly with Italy is anything to go by then viewers of the French National team at the World Cup are going to be in for quite a treat. Dembele is lighting fast, has great ball control and a lethal shot on him. Trust me, Dembele is a star in the making.
Australia – Tom Rogic (midfield)
The Australian squad is not filled with stars and it is hard to make a case for Australia getting out of their group in all honesty. Rogic, perhaps along with Aaron Mooy of Huddersfield, is the only player they possess with a certain 'x-factor' about them. Rogic will likely occupy the number 10 position in a 4-2-3-1 system for Australia and so is there is a good chance he will be pivotal for Australia as an attacking force. Despite recently signing a new 5-year deal at Celtic, the playmaker has recently been linked to the Premier League with Southampton reportedly keen, and is another who could look to secure a move away from their current club with a strong showing on the biggest stage.
Peru – Renato Tapia (midfield)
I must confess my knowledge of the Peruvian squad isn't all that sound, so my choice isn't made with a great deal of confidence! From my research on the squad, it would appear that Tapia is arguably Peru's most important player. Tapia can also play at centre back but is likely to play a defensive midfield role for Peru during the World Cup. At 22 years of age, he should have the best years of his career ahead of him and with the chance of his club Feyenoord being involved in the Europa League next season, he could provide good value on the Index, even after Peru exit the World Cup.
Denmark – Christian Eriksen (midfield)
Almost undisputedly Denmark's best player who they are heavily reliant on as an attacking force. Eriksen is a silky player who has a reputation for stunning goals and majestic passes. Prior to the World Cup he was linked with both Barcelona and Real Madrid and at 26 he may be looking for a big move away from Tottenham. Whatever Eriksen ultimately decides, I suspect that if Denmark do well in the tournament then he will almost certainly play a starring role.
GROUP D 
Argentina – Lionel Messi (forward)
It's an unoriginal and obvious choice but Argentina's whole set up is about Messi and how to get the best out of him, so he has to be my pick. Argentina only just about scraped to the World Cup and despite having several very talented players, just haven't been able to find the right balance around Messi. On that basis, I don't expect Argentina to go far at the World Cup, but if they do, you know for sure Messi will be largely responsible for it.
Iceland – Gylfi Sigurdsson (midfield)
Iceland, as they were when they beat England in Euro 2016, are likely to be very defensively minded and look to hit teams on the counter attack. Sigurdsson is Iceland's chief playmaker and given his technical ability, is likely to be on set-piece duty throughout the tournament so could chip in with a few assists if Iceland do well. Even if Sigurdsson doesn't shine at the World Cup, Everton under Marco Silva next season, should improve so is certainly a player worth holding on to.
Croatia – Ivan Perisic (midfield)
Heavily linked with Man United last summer, Perisic has great technical ability and a return of 17 goals in 64 international appearances is pretty impressive. Croatia have got plenty of talented players at their disposal and with a favourable group, will hope to do well at the World Cup. Perisic loves the big stage and I expect him to shine for Croatia again at the World Cup. His club, Inter Milan qualified for next season's Champions League and so is another player to possibly hold on to after the World Cup has ended.
Nigeria – Kelechi Iheanacho (forward)
Iheanacho didn't have the best of seasons with Leicester after moving from Man City at the beginning of last season and is likely to only play a supporting role for Nigeria at the World Cup. However, towards the very end of last season it looked like he was starting to fulfil the promise he showed at Man City and with his keen eye for goal could certainly be one to keep an eye on for Nigeria.
GROUP E 
Brazil – Phillipe Coutinho (forward)
Rather than go for Neymar, I decided to sway towards Coutinho on the basis that whilst Neymar has bags of ability, he won't have had much time to get match fit before the tournament. Coutinho on the other hand has been in good form for Barcelona and should be a regular starter for Brazil, with or without Neymar.
Switzerland – Xherdan Shaqiri (midfield)
Shaqiri recently confirmed he will leave Stoke and expressed a wish to remain in England, i.e the Premier League if possible. Shaqiri is an extremely gifted footballer but has often been criticised in the past for a lack of application and defensive awareness. Shaqiri will no doubt want to use the World Cup as a chance to impress potential suitors and with an attractive looking group for Switzerland, may get an extended chance to do that.
Costa Rica – Bryan Oviedo (defender)
A hard working and functional side that England fans will no doubt remember from the 2014 World Cup. Like Shaqiri above, Oviedo is a player who has recently suffered relegation with his club and will be looking to impress potential suitors at the World Cup. Fans of the Premier League will possibly remember him bombing up and down the left flank for Everton before agonisingly breaking his leg in January 2014 meaning he missed out on the 2014 World Cup.  He is perhaps not as likely as Shaqiri to secure a move to a PB league, but certainly one to keep an eye on.
Serbia – Aleksandar Mitrovic (forward)
I was tempted to go for the more obvious pick in Milinkovic-Savic, and he is certainly one to watch out for obvious reasons, but instead I have gone for Mitrovic who seems to have hit a real purple patch in form of late, scoring 12 Championship goals since the end of February which helped take Fulham all the way to Premier League promotion via the playoffs. He was Serbia's top goal scorer in qualifying and with uncertainty over his future at Newcastle he is a player with potentially both PB and MB appeal.
GROUP F  
Germany – Joshua Kimmich (defender)
An extremely talented footballer who is slowly filling the extremely large shoes of Phillip Lahm. He is an excellent crosser of the ball and is more than capable of notching up a few assists at the World Cup. I expect Germany to go far in the tournament and whilst they have a plethora of midfield talent I could have chosen, I imagine Kimmich will play the full 90 in most if not all Germany's games which gives him the edge for PB in my book.
Mexico – Hirving Lozano (midfield)
Another star from the Dutch league. The 22-year-old has been linked with a move to the Premier League following a stellar season in Holland with PSV in which he clocked up 17 goals and 8 assists. He is a talented winger with excellent crossing ability and is predicted to be Mexico's leading light during the tournament. Definitely one to keep an eye on.
Sweden – Viktor Lindelof (defender)
To be honest, I have hardly picked any defenders or goalkeepers in my selections because generally they struggle to win Media Buzz which rather limits their ability to win dividends. However, I have gone for Lindelof here on the basis that he is likely to be first choice centre-back for Sweden during the tournament and although has cemented a first team place for Man United yet, could show the qualities which led to Man U signing him in the first place. If he does, it could help establish himself in the United team which would no doubt lead to an increase in his share price.
South Korea – Hwang Hee-Chan (forward)
Was part of the Red-Bull Salzburg team that reached the Europa League semi-finals last season. Interestingly he has spent all of his club career so far in Austria. At 22, he has time on his side to improve and could make a name for himself during the tournament.
GROUP G  
Belgium – Eden Hazard (midfield)
Hazard is a world class player and you can expect him to be heavily involved in Belgium's attacking play. You would expect Belgium to get through the group, with England hopefully, and so there should be at least 4 PB games for him to be involved in. He has been heavily linked with a move away from England so could also provide so MB potential in addition to any PB.
England – Harry Kane (forward)
Perhaps England's one and only genuine world class player. England are likely to be heavily reliant on Kane for goals and his performances will be key to England's chances. Much of the media attention will be focused on Kane, who has been named England's captain for the tournament. If England go far in the tournament there is a lot of MB potential for Kane. Although he is fairly expensive to buy on the Index, he represents both a good short and long-term hold in my view.
Panama – Michael Murillo (defender)
Panama have nothing to lose at the World Cup as there is very little expected of them. This makes them potentially very dangerous. Having said that, I just can't see them making any real impression in the tournament. They are likely to set up very defensively so if you are looking to add a Panama player to your portfolio then a defender might be the way to go! Murillo is a decent right back who likes to get forward and could catch the eye of a European club depending on how he performs at the World Cup.
Tunisia – Wahib Khazzi (midfield)
Another Sunderland player who will be looking for a move elsewhere during the summer. He spent last season on loan at Rennes and scored 9 times and assisted twice in 23 Ligue 1 games. At 27 years of age, he could still potentially offer something to a top European club and might be your best bet in the Tunisian squad.
GROUP H
Columbia – James Rodriguez (midfield)
James was the break out star of the 2014 World Cup and Columbia will be looking to him once more for inspiration during this World Cup. He was directly involved in just under half of Columbia's goals in qualifying with 6 goals and 4 assists and so should be in and around the PB action if Coumbia do well. Rodriguez is currently half way through a two year loan deal at Bayern Munich from Real Madrid so if you are prepared to hold for the long term, there could be some MB to be had next summer should he look to move away from Madrid.
Poland – Arkadisuz Milik (forward)
Has recently returned to fitness and form after an extended injury break. He is perhaps unlikely to start for Poland during the World Cup assuming Poland play their preferred 4-2-3-1 formation with Lewandowski leading the line. However, he can play as an attacking midfielder too and has shown in the past that he is a great foil for Lewandowski. I think there is scope for improvement in Milik's share price given that he has only recently returned from injury and with Napoli again qualifying for the Champions League for next season, should be a good longer term hold as well.
Senegal – Ismaila Sarr (forward)
Although much of the focus for Senegal will be on Sadio Mane, after a long season with Liverpool I have decided to pick Sarr as my player to watch out for as I feel he has slightly better potential for share price growth. He rejected a move to Barcelona last summer and rumour has it they are still tracking him. The 20-year-old, who plays for Rennes in France, may not be a guaranteed starter for Senegal but should get sufficient opportunity during the World Cup to show his raw talent.
Japan – Shinji Kagawa (midfield)
Japan sacked their coach in April of this year so will arrive at the World Cup with a manager who will have had very little time to work with his players. For that reason, amongst others, I don't expect Japan do perform well at the World Cup. If you are still looking to add a Japanese player to your portfolio for the World Cup, I would point you in the direction of Shinji Kagawa. He is an effective playmaker who has experience of playing at a very high level, although he hasn't played a great deal of football for his club Borussia Dortmund this season. That could mean he is fresh for the tournament though and certainly has the ability to do well.