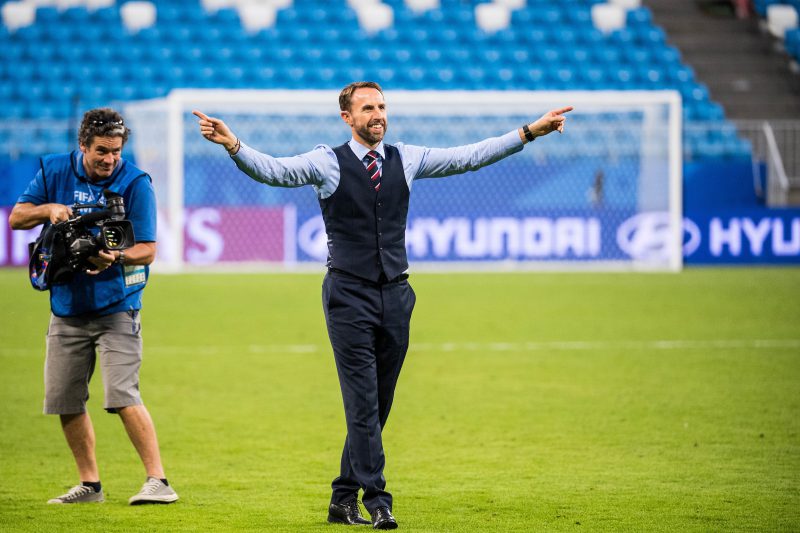 Bookmakers are backing England boss Gareth Southgate to follow in Sir Alf Ramsey's footsteps.
The Three Lions are in their first World Cup semi-final for nearly 30-years, when Sir Bobby Robson's side were knocked out on penalties by Germany in Italy.
Now Southgate's side are favourites to overcome Croatia and book their place in the final, when they will face France or Belgium.
Sir Geoff Hurst, the hero from 1966 with a hat-trick in the final, is backing Southgate to match Ramsey's achievements.
"We had a terrific manager in Alf Ramsey, who had a great system and he selected a team that could be successful and had good characters," he said.
"We've seen the leadership with Gareth Southgate being very impressive, which has engendered a good team spirit. That seems to be quite evident, with what he says, how the team are celebrating with each other – we're not seeing any bad stories."
Now Bookmakers are certainly believing Southgate can deliver, they are 5/2 to win the World Cup with their boss no 6/4 to be knighted.
Spokesman Paddy Power said: "It's amazing how it's gone from 'It's Coming Home!' to, erm… 'You know what lads, it might ACTUALLY be coming home' in the space of a couple of weeks.
"Now England are in the semi-finals, it's so close you  can almost take it. And now, it looks like Southgate could be on for a knighthood. Get your waistcoats at the ready!"
ENGLAND SPECIALS
6/4        Gareth Southgate to be knighted in the New Year's Honours list
5/2        England to win the 2018 World Cup
10/1     Harry Kane to be knighted in the New Year's Honours list