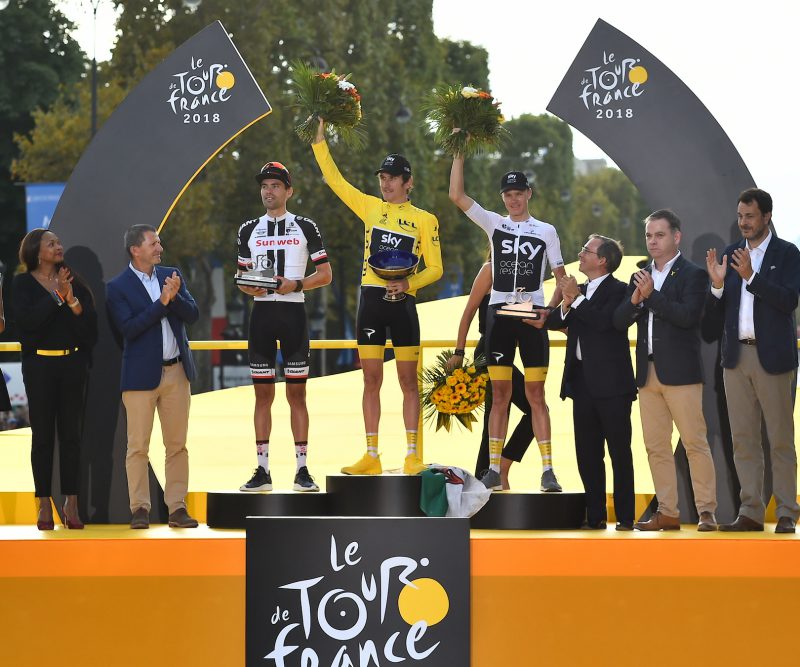 Geraint Thomas claimed the Tour De France prize at the weekend, and he is now considered a big candidate for Sports Personality of the Year.
The Welsh cycling ace battled to victory in the world's number one cycling race, as Sky number one and four-time champion Chris Froome finished third as he helped his team-mate to victory.
Thomas becomes the third Brit to claim the title following on from Froome and Sir Bradley Wiggins.
"When I rode on the Champs-Elysees for the first time in 2007, that was insane – just to finish the race and just to be a part of it," Thomas said..
"To now be riding round winning it is just incredible. It's just a whirlwind. I seem to be floating around on cloud nine.
"Maybe when I'm 70, sat in a corner of a pub telling some 18-year-old what I used to be, it will sink in. It's incredible, the stuff of dreams."
Now Thomas has seen his odds slashed to land the major award.
Following his sensational Tour de France victory, the bookies have been left with no choice but to slash his odds of winning the gong from 20/1 to just 5/2 – making him the new second-favourite, behind only Harry Kane (10/11).
Alex Apati of Ladbrokes said: "It's been an incredible few days for Thomas, who could be the first Welshman since Ryan Giggs to claim BBC's SPOTY prize."