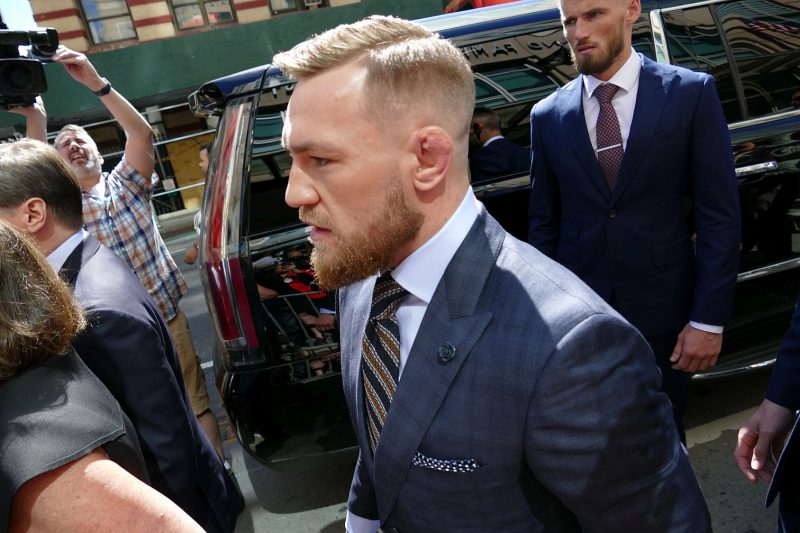 UFC have cleared Conor McGregor to make his return to action in October when he will fight Khabib Nurmagomedov.
The 30-year-old Irishman has not fought in UFC since November 2016, with his last action being in August 2017 when he beaten in boxing clash by Floyd Mayweather.
He has since avoided jail following multiple criminal charges after an altercation in April with other fighters. McGregor was filmed breaking the window of a bus which included a number of fighters including Nurmagomedov.
Before the incident, McGregor was stripped of his lightweight title for being inactive, which Nurmagomedov subsequently won by beating Al Iaquinta to extend his record to 26 straight wins.
UFC president Dana White has now confirmed that they won't be punishing McGregor further.
"He hasn't fought in two years. How much longer should we suspend him?" said White.
"He's obviously lost lots of money. Millions of dollars in what went down in New York. What more could we do to him? He went through the legal process and got what he got. That's it!"
"We knew this was the fight to make. I believe it is the biggest fight in the history of the company, other than the Mayweather fight. This thing is going to be massive."
Bookmakers do not believe that McGregor is the favourite going into the clash with Nurmagomedov.
William Hill rate McGregor at 6/5 with Nurmagomedov offered at 4/6.
"Conor McGregor is not easing his way back into the sport and he is going to have to be at the top of his game to beat the undefeated Khabib Nurmagomedov," said William Hill spokesman Rupert Adams.