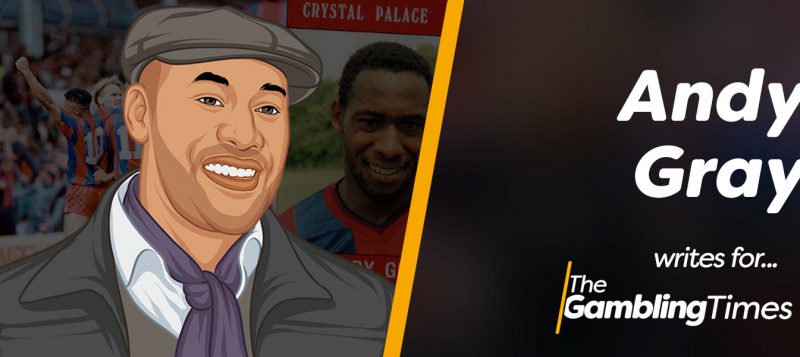 Former England, Crystal Palace, Tottenham and Aston Villa midfielder Andy Gray delivers his verdict on the Premier League going into the new season.
1st – Manchester City
City are going to win this at a canter in my eyes, I don't see anyone getting near them to be honest come then end of the season they will easily retain their crown.
2nd – Liverpool
In a similar fashion to City, I don't see Liverpool being troubled that much for second place, I think they will be closest to top-spot and put up a challenge, they have improved and look decent but not enough to win but they are still well ahead of the rest.
3rd – Tottenham
I think Tottenham get third, my old club are in good shape but they are not taking that step to challenge the top-two and I think they are some way behind those two, but again some way ahead of the others chasing.
4th – Chelsea
This will be a hard season for Chelsea, but I think they should be better – the win the new boss Sarri plays I think goals will come, and they will get back in the Champions League under him.
5th – Man United
I think United drop out of the top-four and it all stems form the manager. I think is getting passed it, in the send he can't be bothered almost – he is not positive, has little desire and that comes across to the players and you can see it in their style of play.
6th – Arsenal
I am putting Arsenal down in sixth, but I think it is a case of watch this space, I quite like the new boss so they could very well jump above Chelsea and Man United here, but we have to see how they go but I would be happy to change my mind on them quite quickly.
7th – Wolves
They are going to be the surprise package for me, they look good and have spent money accordingly – if you take top six away, then they win the next mini-league.
8th – Leicester
I can see a slight improvement in Leicester, and they have done well to keep Jamie Vardy and Harry Maguire, and even added to them – they are decent for sure.
9th – Everton
I think they will do OK, but I don't see much more than that – I don't think they will pull up any trees but I don't see them being in trouble at the other end either, it won't be easy for Marco Silva but will he hang around for long, am not sure about that either.
10th – Crystal Palace
I have my old team down for a top-half finish, they can't start anywhere near as bad as they did last time, and they were pretty clear come the end, I think they will more than OK.
11th – West Ham
Will Pellegrini work at West Ham? I am not sure it will translate to be honest. He is used to working with top players, like from his Manchester City days – again I don't see them getting dragged into trouble but not sure I see massive progress.
12th – Burnley
Burnley did really well last season, I don't see a repeat of that, they will be in mid-table, which is all they will be looking for really.
13th – Southampton
Southampton did well to stay up and see them progressing under Mark Hughes, at times they will be in the battle but I see them being more than OK this season.
14th – Newcastle
Newcastle will get what they want here, they will stay up and at the end of the day that is the task that Rafa Benitez has to fulfil and he will.
15th – Watford
Watford are in for a bit of a struggle, but they look decent enough and there are definitely worse teams than them in this league, they shouldn't be going down.
16th – Brighton
Brighton will stay up, Chris Hughton will do his job and I think they will take it, indeed Brighton staying up means he has done a more than decent job.
17th – Fulham
I don't know what it is about Fulham, I am just not convinced by Fulham and I think they have a real fight on their hands to stay up here, and I think they will just about but it will be a battle.
18th – Bournemouth
So, this is my first team to go down – I think Bournemouth's squad of players have over-achieved – I think the old legs, particularly in defence will catch up to them and they will go down.
19th – Cardiff
History will repeat itself here, Neil Warnock will leave and his tactics won't be good enough, it is about a direct style and players aren't built like that anymore – they are going down.
20th – Huddersfield
Huddersfield wont be able to reproduce their form from last season, they are no more the surprise package and I think they will get caught out here – I see them finishing bottom.