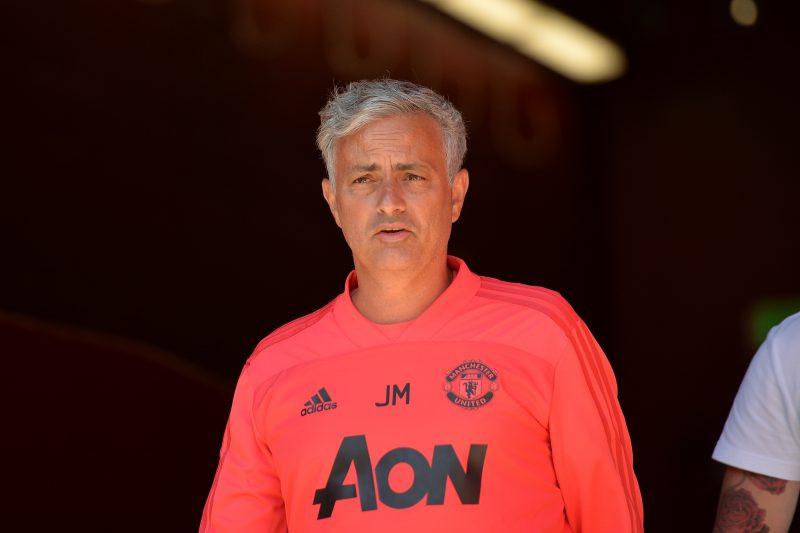 Jose Mourinho's annoyance at not landing any players in the final weeks of the transfer deadline, is going to impact on his future according to Bookmakers.
The Manchester United boss was hoping to get at least one new defender in deadline day, but Thursday passed with no new incoming at Old Trafford.
Now Bookmakers clearly believe there is an issue at United, which could see Mourinho departing before Christmas.
Ladbrokes have cut his odds on leaving before Christmas to 5/2, and in a recent poll ran by Ladbrokes, a staggering 74% of fans believe Mourinho should leave the club as soon as possible.
Alex Apati of Ladbrokes said: "There's been a huge shift in the betting at Man United on Deadline Day, but it's nothing to do with incoming players.
"Instead, Mourinho is now looking more likely than ever to leave the club in the next few months, something which is clearly what the majority of fans want."
Mourinho has also again seen his odds sliced in the Premier League sack race.
Ladbrokes now make him 11/2 second favourite behind new favourite – Leicester's Claude Puel.
Apati added: "Mourinho's summer has been one to forget and a bad start to the new campaign could well spell the end of his time at United."
Premier League Sack Race:
Claude Puel – 4/1
Jose Mourinho – 11/2
Javi Gracia – 6/1
Rafa Benitez – 6/1
Neil Warnock – 8/1
Mark Hughes – 11/1
Roy Hodgson – 14/1
Eddie Howe – 16/1
Manuel Pellegrini – 16/1
Marco Silva – 16/1
Nuno Espirito Santo – 16/1
Chris Hughton – 20/1
Maurizio Sarri – 20/1
Sean Dyche – 20/1
Slavisa Jokanovic – 20/1
David Wagner – 25/1
Mauricio Pochettino – 25/1
Unai Emery – 25/1
Jurgen Klopp – 33/1
Pep Guardiola – 50/1