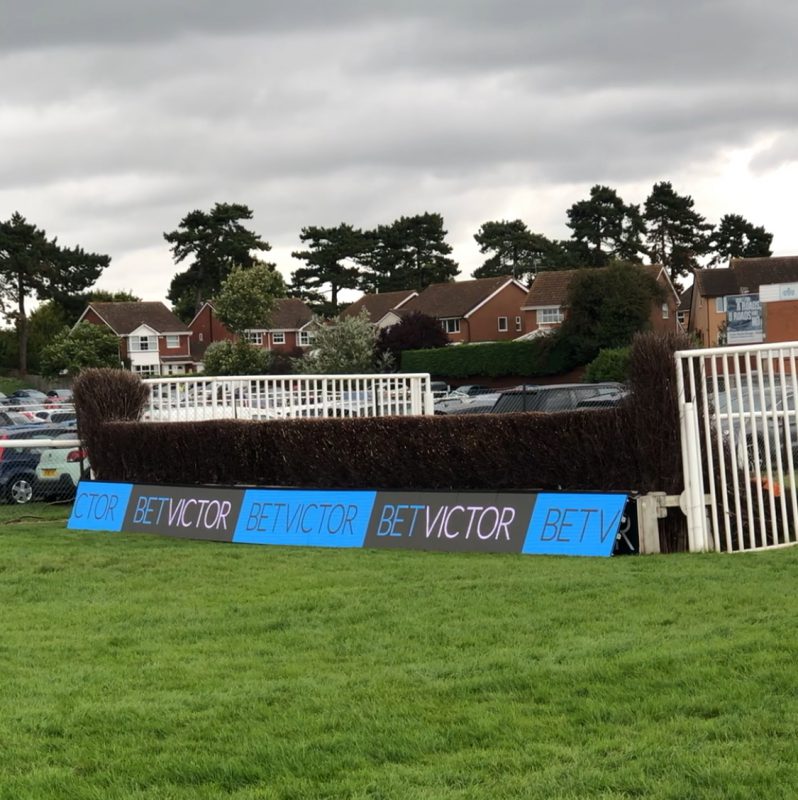 BetVictor, one of Europe's leading online gaming companies, has become the first ever gaming company to appear on an industry-first LED fence advertisement.
The digital board was used at Stratford-upon-Avon racecourse over the weekend.
An animated graphic of the BetVictor logo appeared on the final fence on the home straight, offering the brand fantastic exposure and great advertising value.
The growth potential for the technology is also promising, with the possibility of brands being able to advertise odds and special offers live on the boards in the near future.
BetVictor is known for its technological innovation in the gaming sector and the brand's impressive horse racing heritage makes it the perfect pioneer for this industry-first form of advertising.
BetVictor Head of Brand, Shane Stafford, said: "We are proud to become the first gaming company in the world to utilise LED advertising on a steeplechase fence."
Jamie Mitchell, Managing Director at Priority Sports Marketing, said: "It is fantastic to see a project that everyone at Priority Sports and VM Sport has been working so hard to achieve finally going live. This represents eight months of hard work designing, manufacturing and BHA trials which all culminate at Stratford on the 8th of September. Thanks to BetVictor for being the first bookmaker in the world to use this the LED steeplechase boards."
Illona Barnett, Managing Director at Stratford Racecourse, added: "Stratford Racecourse is honoured to be the first racecourse in the world to use interactive LED underneath a steeplechase fence.
"We believe this represents a significant step change for racing."