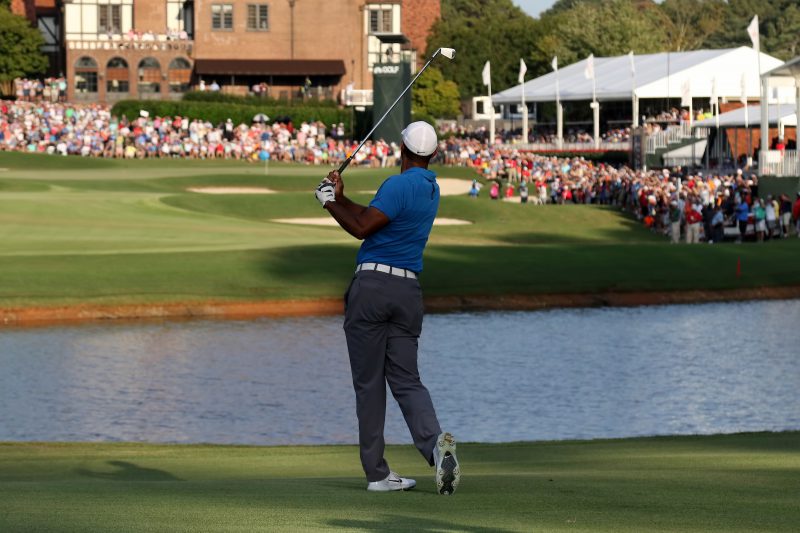 Tiger Woods is being well backed for a crack at a Major Championship next year after claiming his first tournament in five-years.
Woods captured the PGA season ending Tour Championship, fending off a truly world-class field to take the title.
The 42-year-old has been in great shape this year, finally recovering from long-standing injury issues which has seen him needing four operations on his back.
But now the 14-time major winner, regarded by many as the greatest player of all time, is firmly back on the world stage.
"The younger guys were on their way in when I was on my way out," he said. "They had never really played against me when I was playing well. It's been five years since I've won a golf tournament.
"A lot of the players were just coming on to the scene, whether it's JT [Justin Thomas], Jordan [Spieth], Bryson [DeChambeau] – Brooks [Koepka] was just getting started, coming off the European Tour. So a lot of these guys just had not played against me yet. I think that when my game is there I feel like I've always been a tough person to beat. They have jokingly been saying, 'We want to go against you.' All right. Here you go.
"And we had a run at it. It was a blast because I had to beat Rory [McIlroy] head-up in the final group. Justin Rose was tied with Rory. Obviously I had a three-shot cushion, which is awfully nice, but still, I had not done it in five years. These guys had both ascended to No 1 in the world, they have won major championships, they have won golf tournaments all around the world and I have not really played a whole lot of golf for the last few years."
World number 12 Tommy Fleetwood said:"Everybody watching at home, everybody that was right there when it happened. We've just witnessed the greatest comeback of all time! What a time to be alive!!!"
Woods has not won a major since 2018 but he is a big fancy for major success once again next year.
"I never dreamed Tiger Woods could come back and swing the way he has, after surgery," said 18-time major champion Jack Nicklaus.
"I think you could argue he's swinging better than he has ever in his life. He has played fantastically! I think throughout this year some of Tiger Woods' issues were between his ears, as he had to remember how to win again."
Leading bookmaker Coral is now offering 3-1 for Tiger Woods to win a Major Championship in 2019, and is 8-1 to break Nicklaus's tally of 18 Majors and 6-1 to end 2019 as the World Number One.
"We thought we had seen the back of Tiger Woods, however, he was back to haunt us again this weekend at East Lake where he proved to be a very expensive result," said Hill.
"As much as he has cost us over the years, a Tiger back to his best is only good news for the sport so we will be paying out with a smile on our faces this time."