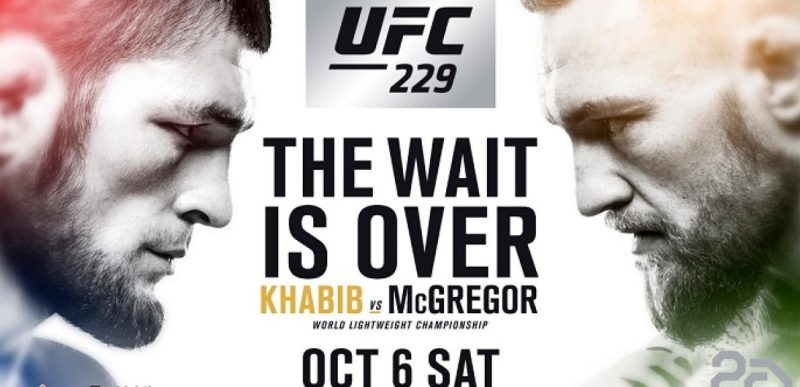 Conor McGregor makes his long awaited return to MMA action this weekend as he takes on Khabib Nurmagomedov in UFC 229 for the lightweight title.
It will see McGregor compete in the Octagan for the first time in two-years and over 12-months since his boxing contest with Floyd Mayweather.
The fight is personal to both fighters after McGregor tried to attack the the undefeated Russian, at the UFC 223 media day in April. The Irishman was charged with the assault but avoided prison and instead was ordered to serve community service in New York.
But as a result – this is a real grudge match and McGregor – The Notorious, is pumped up.
"I'm going to come out the gate fast, I don't give a f**k about anything. Any wrestling, any technique, any aging, any anything," he said.
"I'm coming for that man's head from the f*****g bell. Trust me on that. Devastating KO. He's too easily hit.
"He's too flat-footed, he's too predictable. I'm going to knock him out."
Nurmagomedov remained calm with his response, insisting that fans will love him once he has won – with McGregor winning the media battle.
"You're going to like me, I know you're going to love me," he said.
The Bookmakers believe that Nurmagomedov is the slight favourite for the fight. PaddyPower make him 8/13 with McGregor at 11/8.
"Conor McGregor is unusually bullish about his chances about this fight – so please don't shatter his delicate confidence by telling him we favour his opponent," said Paddy Power.
"Khabib is odds-on after sustained backing from our punters. But never, ever write off McGregor."