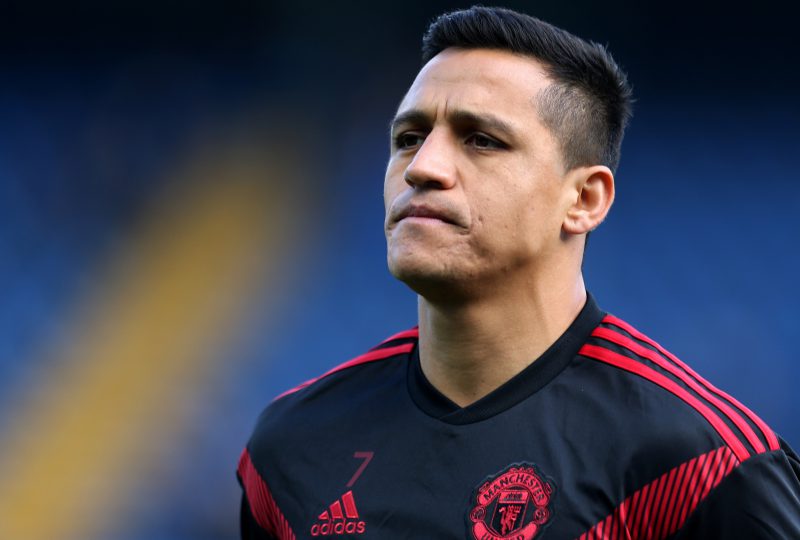 Alexis Sanchez is open to leaving Manchester United in January, but his huge wage packet is proving a major stumbling block to any potential move.
Paris Saint Germain have an interest in the Chilean superstar – who turns 30 in December, but he has three-and-half years left on his contract which is worth more than £500,000-a-week.
Sources believe that whilst PSG would look at a deal, and would pay a substantial transfer fee – they would would not even pay half of his wages.
As it stands the only over option for Sanchez and United be a move to Asia, with China and Qatar potential landing spots, but it remains to be seen if the player would consider that.
United would be more than open to Sanchez staying, but he has done little to warrant being the highest paid player in the Premier League since joining from Arsenal last January.
Red Devils boss Jose Mourinho insists that Sanchez only needs to be in peak condition to deliver.
"He arrived in January last season – I don't think that is ever an easy situation for a player," said Mourinho.
"But this season he had a good start. He had a good preseason and he started well against Leicester. Then he was injured. Then he came back and then he was injured again.
"So he is struggling with his condition and I think he is the kind of player that needs to really sharp to play his best game."
Bookmakers are of firm belief that Sanchez could be heading for PSG in January.
PSG are priced at just 6/4. Juventus are next in the betting at 10/3 ahead of Napoli (7/2), while 6/1 says Chelsea finally strike a deal for their former number one target.
Alex Apati of Ladbrokes said: "There's only a handful of clubs who could afford Sanchez's wages, so unless the Chilean accepts a pay cut, it looks as though PSG will be his next destination."