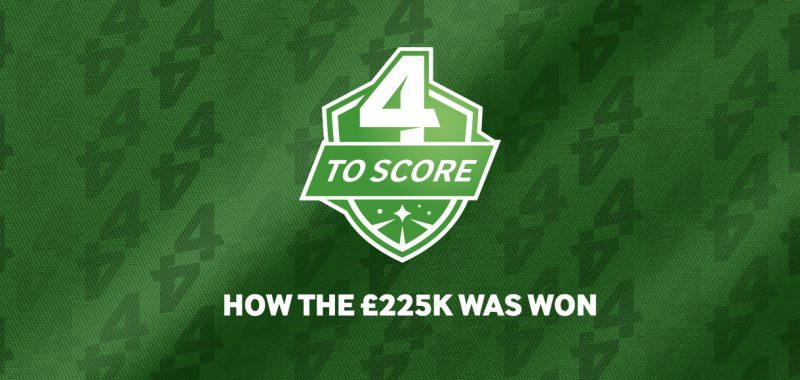 Tottenham fan Jon Elphick landed £112,500 with Betway thanks to his own team losing is proof that every cloud has a silver lining.
Correctly predicting Callum Wilson, Alvaro Morata and Paul Pogba to strike earliest in the Premier League's weekend fixtures in Betway's 4 To Score competition, Elphick, a window fitter from Shoreham-by-sea, just needed Riyad Mahrez to poke home an early goal against his beloved Spurs to be in the money.
4 To Score winner, Elphick said: "The crazy thing is I'd sort of forgotten about my selections, so by the time it came to Monday night I had no idea I was still in.
"I was just focused on supporting my team (Spurs) as I was watching it on TV, so when Mahrez scored I was gutted – I had no idea he'd just won me over £100,000!"
Asked what he'll be doing with the winnings, Elphick said: "We bought a house last year and it needs lots of expensive work. I was taking it slowly as and when I had the money, so this will really help us turn it into a dream home."
The free-to-enter 4 To Score competition offers up a chance to win £225,000 for each round of Premier League games and Elphick had to split the pot with Geordie warehouse worker, Ian Smith.
Smith, a Newcastle fan from nearby Gateshead, was busy in the warehouse and had no idea he was six figures richer on Monday night and was shocked when he found out he'd won.
"By the time it got to Monday night I didn't realise I was one of eleven people still in with a chance," he admitted.
"I was working a night shift so didn't keep an eye on the game and this is the first I've heard of it – I'm just overwhelmed."
4 To Score is Betway's free-to-enter competition, challenging players to correctly predict the first four scorers, by time of goal, in each round of Premier League games.
Winning selections, Round 10:
Sat 27th Oct – Fulham v AFC Bournemouth – Callum Wilson 14mins
Sun 28th Oct – Burnley v Chelsea – Alvaro Morata 22mins
Sun 28th Oct – Manchester United v Everton – Paul Pogba 27mins
Mon 29th Oct – Tottenham Hotspur v Manchester City – Riyad Mahrez 6mins