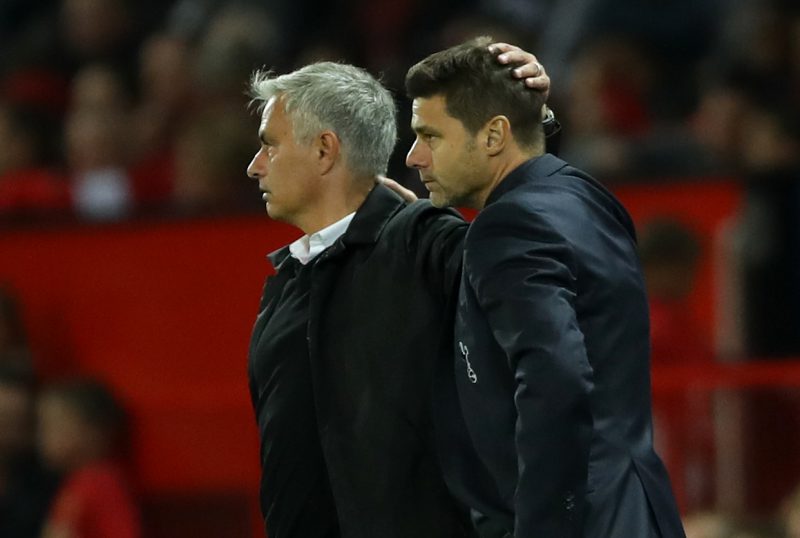 Manchester United are in no rush to change Jose Mourinho before the end of the season.
The Red Devils hierarchy are looking at their options, having experienced the worst start to a league season this century.
However, it is not believed a mid-season change would be the best situation for them to find their next supremo – although many within power at the club already believe they know who they want to take charge.
I am told from sources that Tottenham Hotspur boss Maurcio Pochettino is the man a number of people at United are convinced by. And former United boss Sir Alex Ferguson – who still holds some sway within the corridors of power at the club – is close to the Argentine, and is a huge fan.
Pochettino remains outwardly committed to Spurs, who is due to lead into their new stadium, despite links with Real Madrid and United.
"Tottenham has given me value," he said. "I feel happy here in Tottenham because I feel the recognition for our job. We feel that.
"When (chairman) Daniel Levy extended my contract for five years, it is because he believed in that moment and period, we are the best people to manage this boat and this club. It is recognition for us.
"I don't need to listen about what goes around. The most important thing is how you are made to feel in your home."
Whilst the pressure is on Mourinho, United do not see him being replaced at this juncture as the best course of action.
Mourinho is the new favourite in the Premier League sack race, whilst he is also odds-on at 4/6 to have left Old Trafford.
Coral currently make Zinedine Zidane favourite to replace him at 6/4 with Pochettino at 7/1.