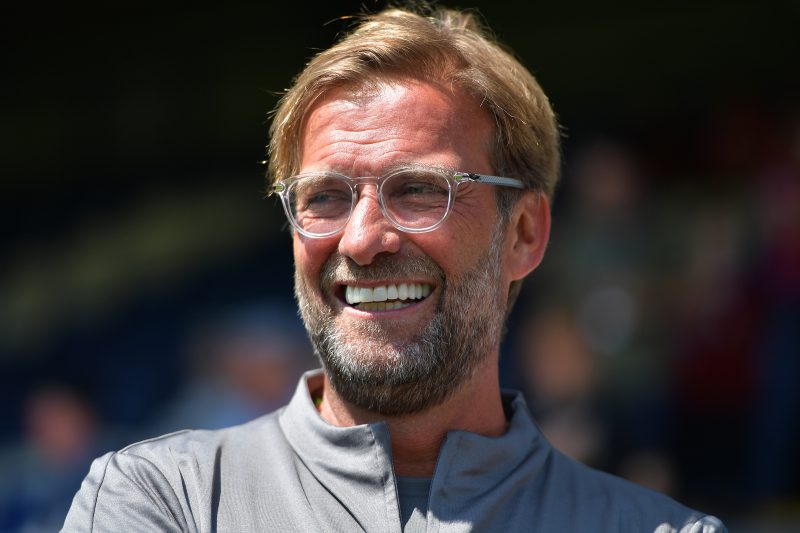 Liverpool are the new favourites to win the Premier League.
The Reds are now odds on to win their first ever Premier League title and their first top-flight title since 1990.
Liverpool find themselves as 8/11 favourites as defending champions Manchester City lost their third game in four games, meaning they lose favourtism for the first time this season. Pep Guardiola's men are now 13/8 having dropped to third with Tottenham moving into second – although they are still 9/1 to win.
Despite being six points clear at the top of the table, Liverpool boss Jurgen Klopp insists the matter is far from being concluded.
"We play City soon – if I was them I would think there is only four points because we still have to play them, then we play Arsenal before then as well," said Klopp.
"The only thing that matters to us is the performance and keeping that level of performance. It's good but that's all. Tottenham are flying – they had a difficult summer but they are doing brilliant.
"We are on a good run as well. Chelsea will win, Arsenal will win – it will be a race until the final day.
"But we are in it and that's important. We're just creating a basis for the rest of the season, and the basis after the first part of the season is obviously a good one."
It is the first time since 2017 that City are not favourites to win the Premier League, whilst it is the first time since 2014 that Liverpool have been odds-on to win the top-flight.
Spokesman Paddy Power said: "What a difference a few days can make. Liverpool are top of the Premier League and their price is shortening, meanwhile my Christmas waistband is expanding by the minute.
"They're now the shortest price they've been to win a title since the famous 'slip' season, with punters choosing to back them over Man City, or indeed any other team in the betting."