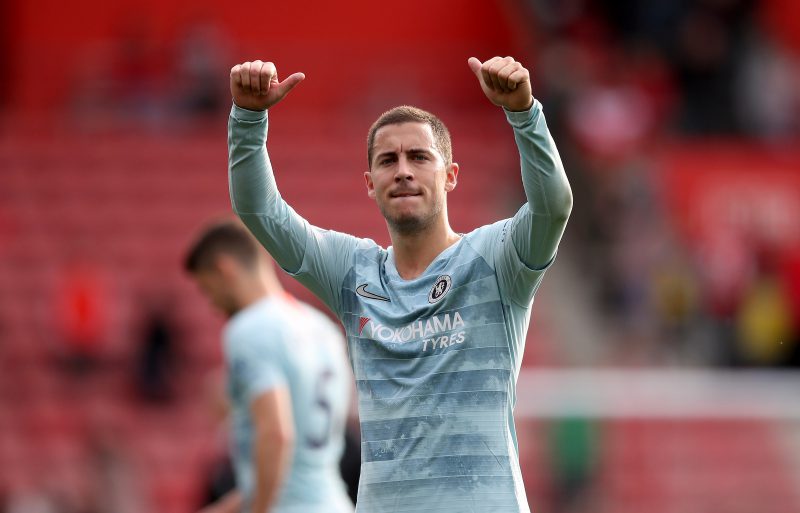 Eden Hazard's odds on a summer move to Real Madrid have been cut further after Chelsea agreed a deal for Christian Pulisic.
The 20-year-old American international had just 18-months left on his current deal with Borussia Dortmund, who have agreed terms with Chelsea.
Chelsea will pay £58milllion for Pulisic, but he will not join them until the summer.
Liebe Borussen 🖤💛 (🇺🇸🇬🇧) pic.twitter.com/nAKgF1sHdI

— Christian Pulisic (@cpulisic_10) January 2, 2019
Liverpool and Arsenal had also shown a keen interest, and Jurgen Klopp is a confirmed fan of a player he knew briefly from his time at Dortmund – but it is understood they were not willing to agree terms this month, and Chelsea have now made their move.
It is believed that Pulisic could very well be the long-term successor to Eden Hazard – who could very well be on his way out of the club this summer.
Hazard has refused to sign a new deal, and with his current contract expiring in 18-months – Chelsea look ready to sell this summer, and long-term suitors Real Madrid are ready to pounce.
Bookmakers now believe the signing of Pulisic makes Hazard's departure all the move likely.
Paddy Power make it odds-on 4/7 that the Santiago Bernabéu is Hazard's next destination, and with Chelsea loaning Pulisic back to Dortmund until the summer, his odds of a January move have drifted from 7/1 to 10/1.
Spokesman Paddy Power said: "Chelsea's Pulisic announcement gives Eden Hazard the perfect amount of time to go house-hunting in Madrid. And, while his odds of making the move in January have drifted, he's odds-on to make the switch in summer."