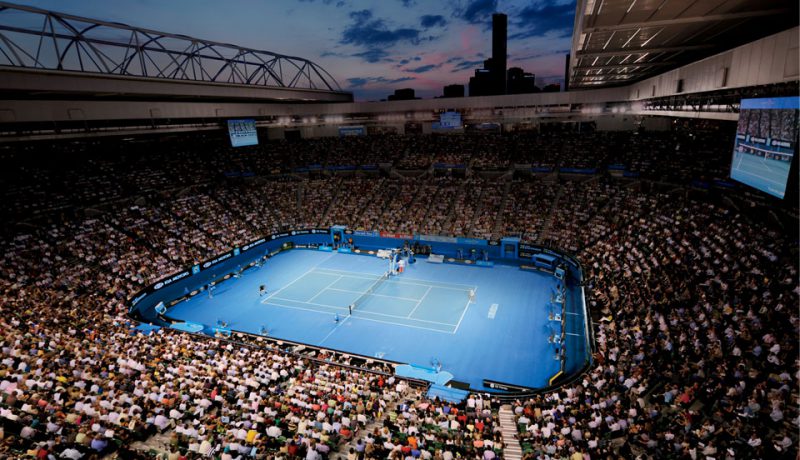 The Australian Open gets underway with two big favourites in Novak Djokovic and Serena Williams tipped to take the titles.
The first Grand Slam of the year kicks-off the sporting calendar and the Melbourne contest in 2019 is eagerly anticipated.
The men's draw has Roger Federer looking to defend his crown although he comes in as third seed with world number one Djokovic holding the top seeding.
However, the build up to the tournament has been dominated by Andy Murray revealing he is set to retire after this year's Wimbledon due to his ongoing hip problems – and that is only if he can make it.
"It's quite a shock for me honestly because we are the same age, the same generation," Djokovic told reporters in Melbourne.
"It's kind of sad to know that he might play his last Australian Open but I do wish him all the best."
And Federer added: "It hit me hard. Of course, I've seen Andy struggling you know with his hip and with his fitness for quite some time now.
"You want somebody to go there and feel like he's happy to retire. The problem is it's not his decision, it's the body's decision and that naturally hurts."
Murray is hopeful of making a run Down Under, a tournament which he has reached the final five times but has never won.
"I'm in a better place than I was six months ago but I'm still in a lot of pain. I can still play to a level, but not a level I have played at."
With Murray doubting his ability to compete, Britain's best chance looks to lie with Kyle Edmond – now ranked 14 in the world. But Edmond has been handed a hugely tough first round match against Tomas Berdych.
"The way I've been going with my fitness and continuing to get that better, I'm pleased about. This year's so long, there's so many more opportunities after this tournament to do well," he said.
"Last year after Australia it took a while until I won a match again, so there are always those sort of silver linings, you could say. Last year I drew [Kevin] Anderson, this year Berdych. They're tough matches but you can win them. You've just not got to have many expectations."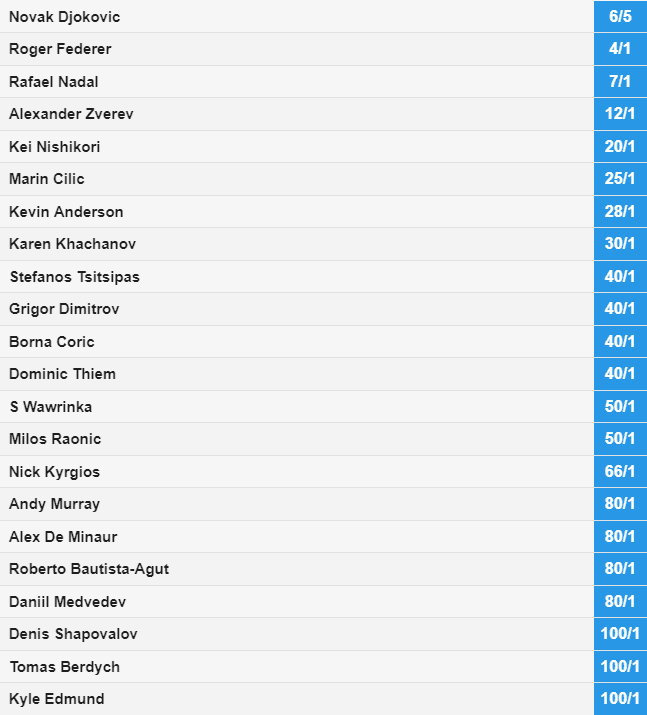 The women's side again has a clear favourite with Serena Williams looking for a record equalling win in Melbourne.
Williams is back at the Australian Open for the first time since winning in 2017 when she was in the early stages of pregnancy. Victory for the 37-year-old would see her match Margaret Court's record of 24 grand slam titles to her name.
The defending champion in Australia is Caroline Wozniacki, although it is not an easy trophy to defend – the last player to do so was Victoria Azarenka back in 2013.
Hi Melbourne👋🏼 Hi @RodLaverArena 👋🏼 Nice to be back here again! @australianopen pic.twitter.com/t89or0mIkm

— Caroline Wozniacki (@CaroWozniacki) January 6, 2019
Danish tar Wozniacki insists she is well prepared for the defence.
"I am really looking forward to going to Melbourne and being a defending champion and grand slam champion," she said.
"I feel like time has gone crazy fast since I won here. Obviously it was something that I really wanted, a big dream of mine to win a grand slam, and it was an amazing feeling and an incredible two weeks."
Naomi Osaka is seeking to become the first female to win back-to-back majors since Williams picked up the French Open and Wimbledon in 2015.