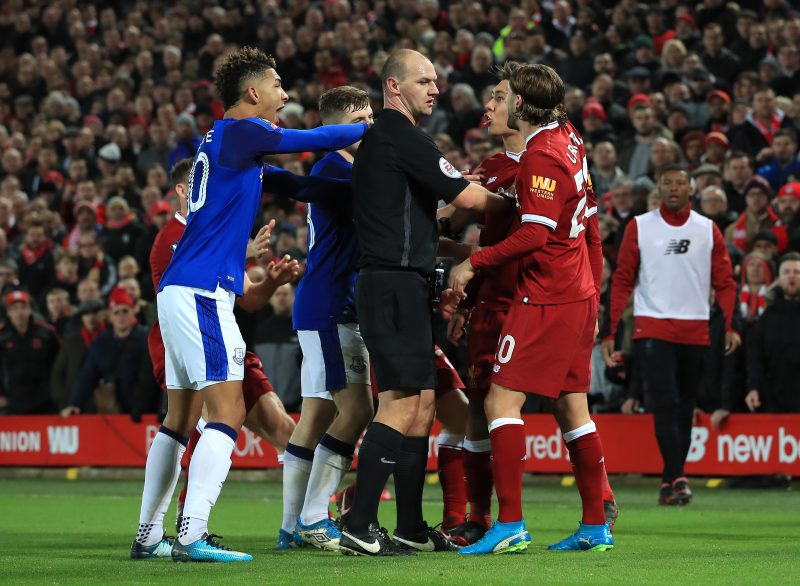 With a weekend of fiery derbies upon us, Sporting Index has predicted that North London and Merseyside should be prepared for plenty of yellows and potentially one red card in their respective outings.
With five yellow cards dished out the last time the sides met, this Merseyside derby is expected to live up to its heated reputation. And Saturday's north London derby could rack up something similar, with 11 yellows and a red being brandished in the last two Premier League encounters.
With 10 points awarded per booking and 25 points for a red card, Sporting Index have priced total points at 48 for the Merseyside derby – meaning two yellow cards and one red card could be the outcome of Sunday's enticing encounter, and the north London derby has been predicted slightly higher at 49 points.
Jan Vertonghen saw red at the Emirates in December, with six other players receiving cautions from referee Mike Dean that day. Should a red card be brandished in the North London derby, Sporting Index predicts it will come late in the game and have pinpointed the 83rd minute.
Toffee Ramiro Funes Mori was the last player to be given his marching orders in the Merseyside derby, back in 2015/16, but the fixture certainly hasn't been short of yellows in recent years. The Sporting Index traders think a red card could come slightly later in the Merseyside derby, and have pencilled in the 84th minute for an early bath.
Neville Burdock, head of trading at Sporting Index, said: "It's quite the weekend of Premier League football and there aren't many fixtures as highly-anticipated as the north London and Merseyside derbies. The fierce, long-standing rivalries and impassioned displays on the pitch will undoubtedly make for fascinating viewing.
"Our traders predict that Spurs' run-in with the Gunners will claim the 'Dirty Derby' crown, as a fixture characteristically laced with drama. The Merseyside derby is anticipated to be almost as hot though, with Liverpool going into the weekend with just a one-point cushion at the top that Everton would no-doubt rejoice in doing damage to."