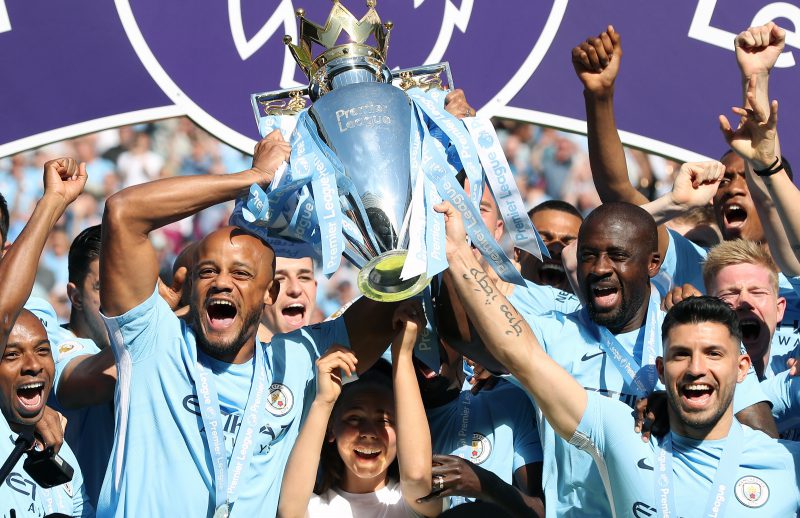 Could we see goals decide the Premier League title this season? It could very well be the case.
The last time we saw goals come in to play was in 2012 when Manchester City beat neighbours Manchester United on goal-difference.
OddsMonkey has looked back at the previous top-flight decider that has gone down to goals.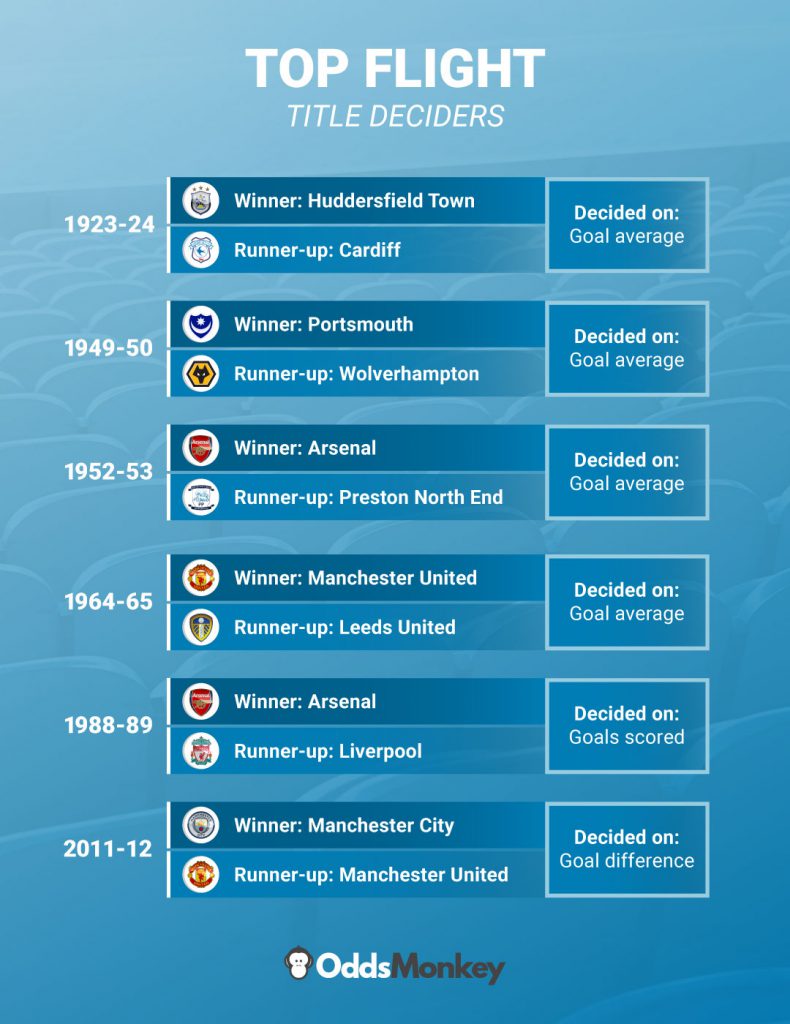 "Up to 1976, it was not goal difference in England – but a calculation called goal average, which was goals scored divided by goal conceded and this was used on four occasions to decide the title winner.
The first title to be decided on goals came in the 1923/24 season. Huddersfield beat Cardiff to the title on goal average, although they had a better goal difference too.
It was not until 1950 that goals were needed to decide the title with Portsmouth claiming a second successive top-flight crown, pipping Wolverhampton to the win on goal average – but again they also had a better goal difference.
Not long after in the 1952/53 season and once again goal average was used, with Arsenal beating Preston on goal average, but they were also better on goal difference and goals scored – so they would have won from any angle.
1965 saw Manchester United win their first title since the Munich Air Disaster – fending off Leeds United on goal average. This was the last time that goal average would be used.
Onto 1989 and one of the greatest finishes to a league season in history, as the last minute goal from Michael Thomas gave Arsenal a 2-0 win at Liverpool, which meant they took the title – but not on goal difference, as the two sides had identical goal difference, instead it came down to goals scored for the first and, thus far, only time in English football history.
And then we find ourselves in 2012 and the last time goals came into play for the title and the only time it has happened in the Premier League era. Again it is one of the most dramatic finishes we have ever seen as Manchester rivals City and United went for glory and it was City, courtesy of an injury time strike from Sergio Aguero, who took the honours on goal difference – the first time we have seen goal difference used.
But will we see it again in 2019? City boss Pep Guardiola has already commented on the fact in recent weeks that goal difference could be."
Title to be decided on goal-difference: 10/1