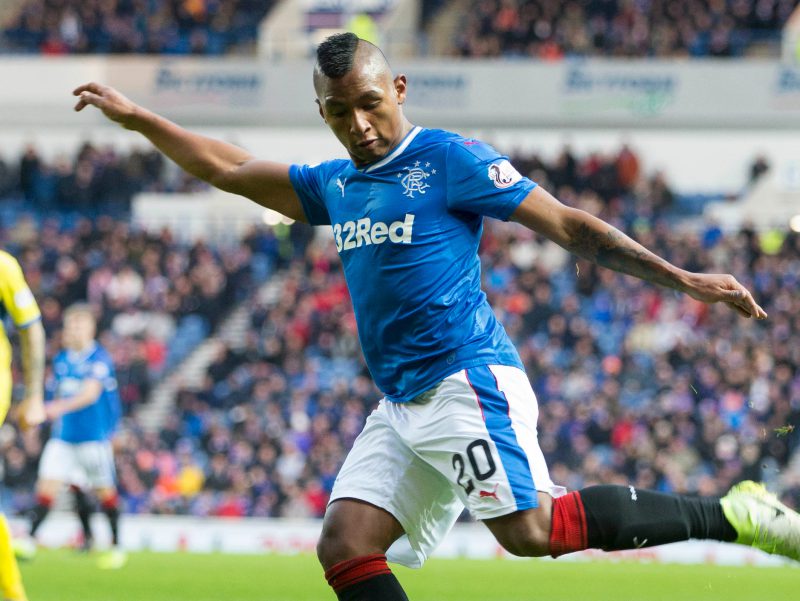 Rangers striker Alfredo Morelos is being targeted by a host of European clubs, whilst there is increasing interest from the Premier League.
The 22-year-old Colombian has been superb for Rangers since joining from Finnish club HJK in the summer of 2017 and he has bagged a goal ever other game.
Now with a price tag of £20million, he is attracting interest from across Europe. Borussia Dortmund have been looking, but we understand Valencia, Sevilla, Monaco, Marseille and Eintracht Frankfurt are also keen.
And then there is the Premier League, where a host of clubs are looking at Morelos – who has recently become a full Colombia international.
New Leicester boss Brendan Rodgers, who knows him well from his time in Scotland, is keen but we can understand that Everton, West Ham, Southampton and Newcastle are also showing a strong interest.
The player himself, speaking in his native South America, confirmed he was likely to move this summer.
"There are many teams interested in me. Most likely my transfer will be this summer," he said.
"I know my goalscoring record has been noticed by European clubs. Of course, I'd like to play in the Premier League."
As it stands it is a move to the Premier League that appears most likely, according to the Bookmakers with BetVictor making Leicester and Everton the favourites to land him.