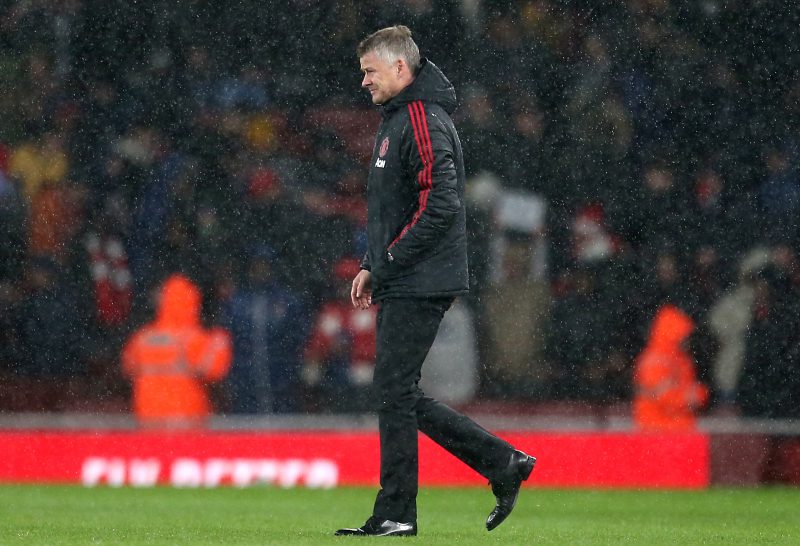 Manchester United have seen their odds drift to finish top-four this season and are considered the outsiders from the top-six.
United lost to Arsenal on Sunday, which saw them jump into fourth and they are now just a point behind rivals Tottenham Hotspur in third – after their loss to Southampton on Saturday.
In what proved to be a great weekend for Arsenal, Chelsea dropped down to sixth after being held to a 1-1 draw at home by Wolves, although Maurizio Sarri's men do have a game in hand which could take them level with Arsenal.

The defeat at The Emirates has seen United drift out to 6/5, and they are the longest odds of any of their rivals and Ole Gunnar Solskjaer admits it was hard being on the end of his first league defeat since taking charge.
"It has been fantastic so far but this is the the lowest we have been because we lost and missed the chance to put pressure on Spurs," said the Norwegian.
With the top-two already sealed in Manchester City and Liverpool, the beating is on the other two spots and the Bookies have Tottenham and Chelsea as favourites – despite their weekend failures.
BetVictor make Spurs favourites for the top-four at 8/13 just ahead of Chelsea at 5/6. Arsenal are now into 10/11 with United out to 6/5.
BetVictor's Head of ante post Football Michael Triffitt said: "With Tottenham and Chelsea both failing to win, Arsenal took the opportunity to make up ground this weekend when beating rivals Manchester United 2-0 at The Emirates. The Gunners are now in fourth place and 10/11 from 13/8 to finish in the top-four."