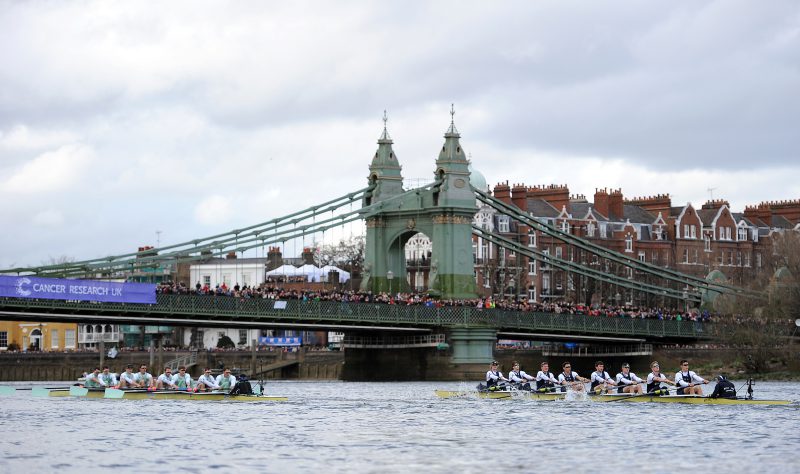 Cambridge are odds-on to secure their first back-to-back Boat Race success this century.
The Light Blues are boosted by the fact they include double Olympic champion James Cracknell – who at 46 will be the oldest ever participant in the Varsity race.
And Cracknell's inclusion is playing a role in Cambridge being huge favourites for the title.
"The sport has moved on in the way people row, and so you are having to learn to row the same way they do. There's no point in doing it your way," Cracknell said.
"There were times in this past six months when I was cycling for a bit when I had damaged a rib, and I was watching them all go, and I was wondering, 'what am I doing this for?'
"When I was told I was being put in the blue boat, I can honestly say it was as proud a sporting moment as when [British head coach] Jurgen Grobler sat me down and said 'you're going to be in the coxless four', because Steve and Matthew were trusting their sporting reputations with me.
"That was a prouder moment than winning at the Olympics, having their trust."
Bookmakers make Cambridge as short as 1/5 with Oxford 7/2 for success on the Thames this weekend.
"We aren't sure whether it is the presence of James Cracknell in the Cambridge boat that has persuaded punters to part with their cash or the fact that people think they are much better," said William Hill spokesman Joe Crilly.
"Regardless of the reason, 62 percent of all bets and 95 percent of all the money placed on the race has been for Cambridge."