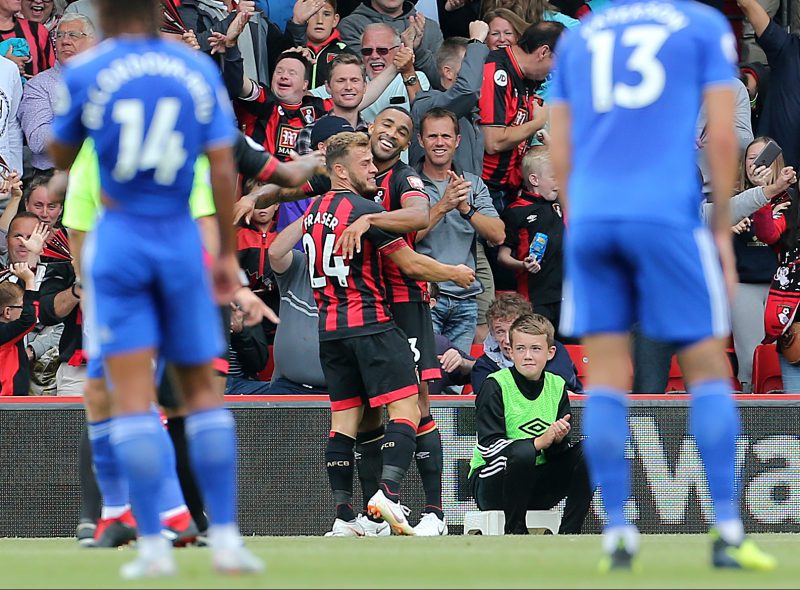 Bournemouth are working hard to convince Callum Wilson and Ryan Fraser to stay beyond this summer.
England international Wilson was the subject of interest from Chelsea in the summer, whilst Manchester United, Tottenham, Everton and Leicester have also shown an interest.
And Wilson has admitted he would like to play at the highest level, suggesting that he might not be able to achieve all his goals at the Vitality Stadium.
"Every player wants to play as high as they can," the 27-year-old admitted. "The Champions League – all the big games – are something all players want to play in, myself included.
"But first foremost I have to focus on the current season at Bournemouth, where I am still under contract."
Like Wilson, Scottish winger Fraser has also been attracting interest – with Arsenal, Manchester United and Liverpool all keeping close tabs on the 25-year-old.
And Fraser, like Wilson, refused to rule out a move when asked about the reported Arsenal interest.
I'm not going to lie, it's very nice. It means you are doing something right," he said.
"They are a huge club, a massive club. When you see your name thrown around you always think to yourself that you are a Bournemouth player and you try to do well.
"I'm not going to lie, you do feel good, especially when it's a massive club."
But Bournemouth chairman Jeff Mostyn insists he will fight to keep both players.
"We just don't want anybody to leave the football club. Your prized assets are prized assets for a reason and we want to continue the momentum that we have achieved.
"At the end of the day, contracts are what [they are]. People sign long-term contracts and will still leave but as far as I am concerned, I follow Eddie Howe's mantra – we never talk about transfers and I just follow my manager's example."
As it stands Bookmakers can see both players leaving this summer. BetVictor make Arsenal 5/1 favourites to land Fraser, whilst Chelsea are as short as 2/1 to sign Wilson.