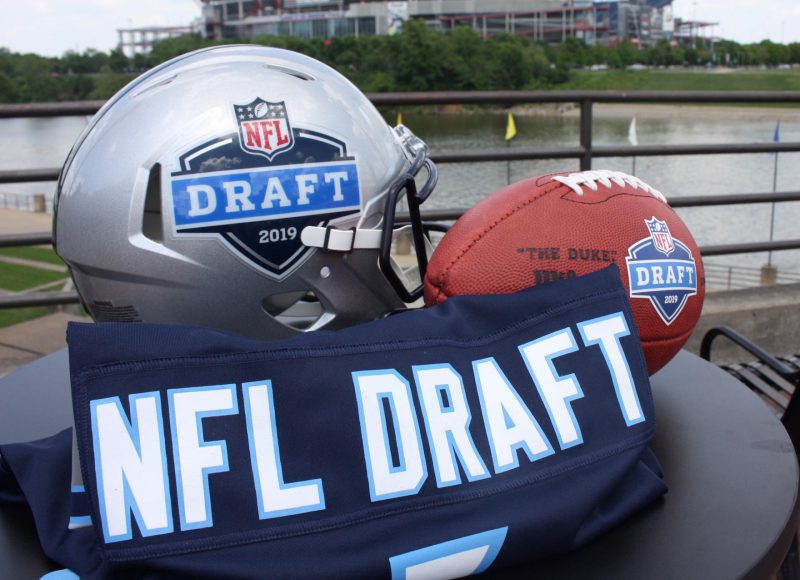 The NFL Draft takes pace in Nashville this weekend beginning on Thursday as we find out where the stars of college football will end up, and it is the Arizona Cardinals on the clock to open proceedings.
The NFL Draft is one of the most exciting parts of the football year, even though the new season does not get underway until the Autumn.
The NFL system, like with all American sports, operates in tandem with the college system – where the top players are selected (drafted) by the NFL teams in-turn, which broadly speaking is determined by the previous season's performance, with the worst teams picking first and the Super Bowl champions picking last – although teams can, and do, trade picks to move up and down the draft – to either land a player they want, or garner more picks. They can also trade picks for different seasons, so they could trade picks from 2020, 2021 etc.
Whilst the league does not start until the Autumn, the draft gives everyone a chance to bet on who they think might be picked first, and also on each position.
A number of pre-draft deals have already been made, such as Odell Beckham's blockbuster move to the Cleveland Browns – which saw them give up their first-round pick this year to the New York Giants – who now have two picks. The Oakland Raiders find themselves with three picks, after they traded away star names Khalil Mack and Amari Cooper during last season.
In 2018 Sam Darnold was the long-time favourite to go first ahead of Saquon Barkley – but instead it was quarter-back Baker Mayfield who was chosen by the Browns. In 2019, and favourite to be picked first is Kyler Murray – who hails from Oklahoma University – coincidentally the same as Mayfield.
Interestingly Murray was also drafted in Baseball's draft and he was picked by the Oakland Athletics, but he has now pledged his future to the NFL and looks set to be drafted in top spot.
So you get many predictions called 'Mock Drafts' and this is our version of how things will go on Thursday night.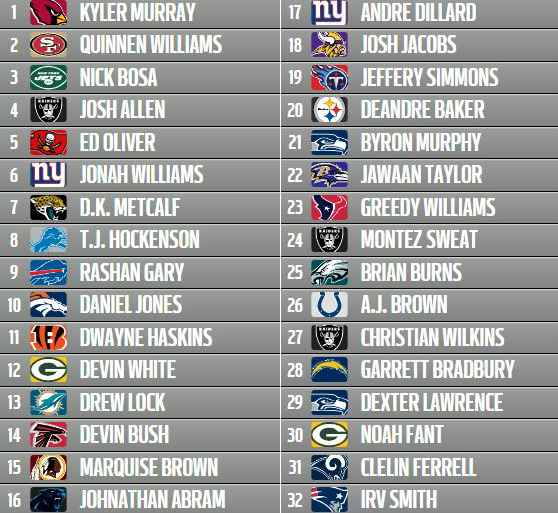 We didn't include any possible trades and speculation is rife that a number of teams could be ready to trade up and down on the opening day.
Murray is currently odds-on at 2/13 to go first, although some feel there is a chance they stick with their current QB Josh Rosen and instead they go for the actual best player in the draft – which is a straight choice between defensive stars Nick Bosa – whose brother Joey plays for the LA Chargers – and Quinnen Williams.
Coral's John Hill – who is also one of our American Football specialists who delivers his picks throughout the season – delivered his verdict on the draft, and a few to look out for.
"It's been all one-way traffic for a couple of months now on Kyler Murray being the first pick and it would be a huge surprise if that didn't prove to be the case," said Hill.
"We have already seen one Bosa thrive in the NFL and punters expect the same with Nick Bosa who is the odds-on favourite to be the first defensive lineman drafted.
"Our market on who will be the first wide-receiver drafted has proved popular with punters, and many feel Marquise Brown will go first, despite the odds suggesting DK Metcalf is the favourite in this position," concluded Hill.