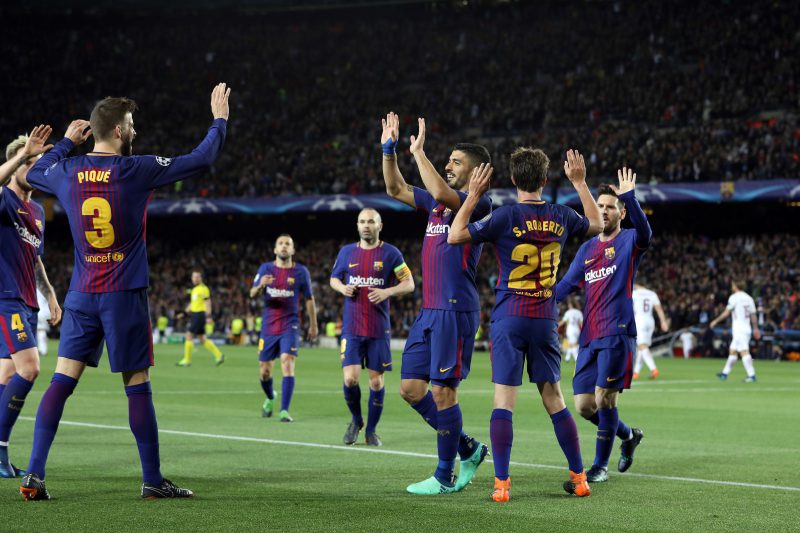 Barcelona are now odds on to continue the Spanish strange hold on the Champions League.
Barca lost won the Champions League in 2015 – which has come amid four Real Madrid wins, which means another win this season would mean six-in-a-row for Spanish sides, equalling the record held by England – who won six in succession up to 1982, courtesy of Liverpool, Nottingham Forest and Aston Villa.
Barca are now 4/9 with bookmaker Coral after they took a commanding 3 goal lead in their semi-final with Liverpool.
Ajax, who lead Tottenham by a single goal after their first leg, are 3-1 second favourites whilst the English sides can be backed at 9-1 (Tottenham) and 20-1 (Liverpool).
Liverpool are 10-1 to overturn the deficit and reach the final.
"Last night was a huge result in terms of the betting on who will lift the trophy in Madrid and we now make Barcelona the odds on favourites. They've one foot in the final and seem to have one hand on the trophy too," said Coral's Harry Aitkenhead.
"Ajax are now just 3-1 to win it and they've had a fairytale run to the brink of the final. 100-1 outsiders at the start of the competition, they were still 28-1 before the quarter-finals kicked off and it would be one of the biggest upsets we've seen in the competition if they did go all the way," added Aitkenhead.