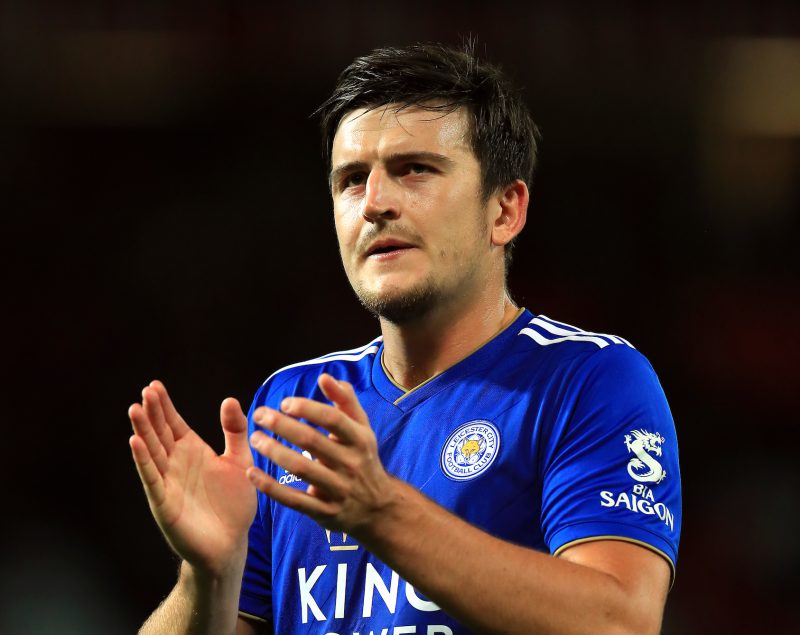 Leicester City are set to offer improved terms to Harry Maguire in order to fend of fresh interest from Manchester United.
New Foxes boss Brendan Rodgers has made it clear to the England defender that he is central to his plans for next season and beyond.
The 26-year-old signed a new long-term deal in September, after Leicester shunned interest from United last summer and now they are prepared for The Red Devils to return.
But Rodgers wants Maguire to give him at least one more season to show where he can take The Foxes over the next 12-months, having only succeeded Claude Puel a few months ago.
And Leicester are ready to give Maguire another pay rise in order to persuade him to once again snub a possible move.
Rodgers has hidden his desire to hang onto England's first-choice central defender.
"All I know is that when you have good players, they will always be of interest. All I can do is create an environment so that they enjoy coming to work, where they feel that they can get better," Rodgers has said.
"From that, they grow and develop. And from then on, if players need to move on from that, it will always be a decision between the club and them.
"At this moment in time, all the players are happy and working well. We want to continue on that path.
"But knowing how the game works, clubs always lose players, but we will always fight to keep our best players."
Should he move then United are very much favourites to land Maguire, with BetVictor making them 5/6 to land him.