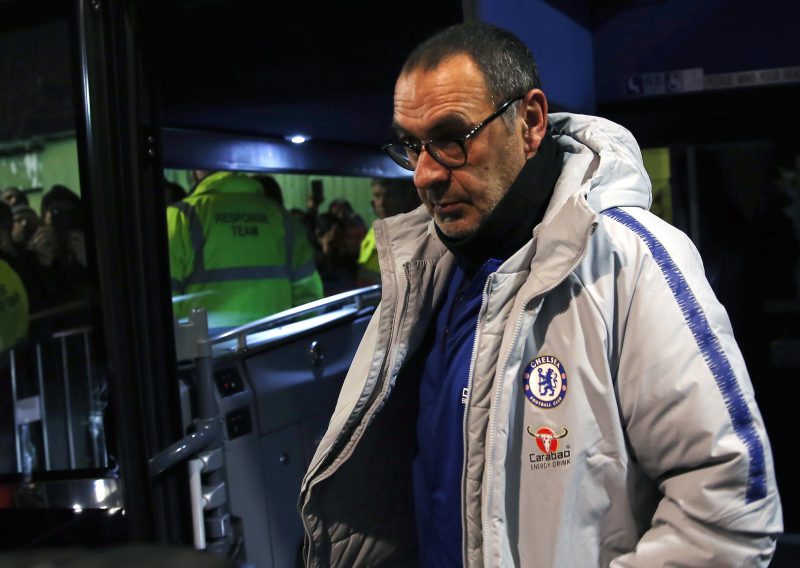 Frank Lampard has seen his odds on taking over at Chelsea cut further with Maurizio Sarri admitting he is unsure over his future at Stamford Bridge.
The Italian has guided Chelsea to the top-four, as well as landing a place in the Europa League final – but despite this, there are a real question marks as to whether Sarri will continue.
He has clashed with the club's hierarchy whilst the fans are far from happy with how the team have been playing.
Sarri has in-turn been strongly linked with the Juventus job, which Max Allegri will be vacating.
The Chelsea boss admits he will be holding talks, but insists that if his future depends on winning the Europa League – he would rather leave the club.
"If the situation is like that I want to go immediately because you cannot after 10 months of work have to play everything in 90 minutes.
"You are either happy with my work or not happy. I have two years of my contract here.
"I have no contract with other clubs. I have to speak with my club after the final. I want to know if they are happy with me."
"I'm very, very happy but we have to discuss the situation. It's normal. You have to discuss things with the club."
But Sarri's odds have convinced the Bookmakers that he is leaving, and it is Frank Lampard heading the betting as he is 1/5 with Betway.
We revealed Lampard was on Chelsea's radar, and Derby owner Mel Morris admits he is not shocked by the links.
"I'm sure there are 40,000 Chelsea supporters who have been dreaming that that will happen, since Frank announced he was going into management. And there are at least 30,000 Derby supporters hoping that won't happen," said Morris.
"It's inevitable Frank will be linked with the Chelsea job, and maybe one day that will happen. But Chelsea are a very professional club, they have a huge game next week, huge in financial terms for the club but also in terms of achievement if they can win that final.
"Frank has done a phenomenal job here, so it's no surprise if a number of clubs are looking at him and thinking he could maybe do a great job for us one day. I'm not surprised by that – it's a compliment to Frank.
"There has been no request from anybody to talk to our manager."
Lampard is now odds-on at 1/5 to succeed Sarri – who is 5/4 for the Juventus job.
Betway's Alan Alger said: "While Frank Lampard has the small matter of the Play-Off final to think about on Monday, it appears whatever happens at Wembley will have little consequence on his future with the former Chelsea great now just 1/5 to be the next man in the Stamford Bridge hotseat.
"His odds shortening have coincided with a significant move on current Blues boss Maurizio Sarri becoming the next Juventus manager, with the Italian now the clear favourite at 5/4 to take over from Max Allegri."