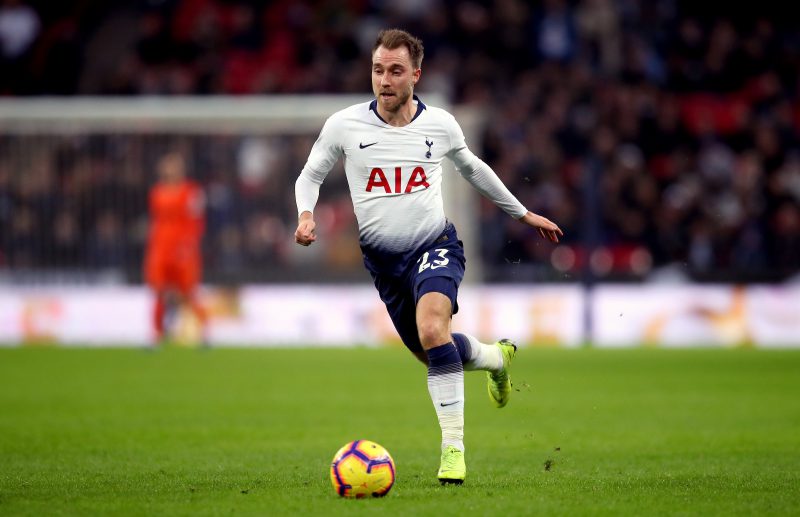 Danish star Christian Eriksen has admitted he is ready to take the next step in his career and leave Tottenham Hotspur.
The 27-year-old was speaking to the media in his homeland, confirming that following Spurs' Champions League loss he is considering his future.
Eriksen has just one-year left on his current deal, and he admits that he is looking at 'something new'
"I feel that I am at a stage of my career where I would like to try something new," Eriksen said.
"I have the deepest respect for everything that is happening at Tottenham and it would not be something negative to stay. But I have also said that I would like to try something new.
"I hope that something will be decided this summer. That is the plan. In football you never know when there could be a decision like that. It could be at any point. The best thing is always for it to happen quickly but in football things take time."
Eriksen has been strongly linked with Real Madrid in the past 12-moths, but it remains to be seen if they will push through an offer – given they are already looking to sign Eden Hazard and are also looking at Manchester United's Paul Paul.
"Real Madrid is a step up but then it would take Real Madrid picking up the phone and making contact with Tottenham and that they haven't done as far as I know," he said – admitting that a new deal with Spurs can't be discounted.
"It all depends on Daniel Levy and there has to be another club too. Or I will sit down myself at the table and negotiate a new contract. You can't set a date yourself. There aren't many boxes that Tottenham don't tick so if I have to move away, it would have to be a step up.
"If there are no exciting offers why shouldn't I stay at Tottenham? If I then sign a new contract depends on the conditions."
It is understood that Spurs have been trying to sit down with Eriksen for the last 18-months, but thus far a new deal has not been close.
And Eriksen's agent has added that Spurs knew this situation was coming, and Martin Schoots added: "This is not a surprise for Spurs. Obviously we have talked about it earlier with the club,
"Christian has been honest about his dreams. Thats only to be appreciated, especially from such an altruistic player. The statistics don't lie."
Whilst Tottenham are loathed to lose him, they would also hate to see an Aaron Ramsey situation and lose him for nothing.
As it stands, Bookmakers make Real Madrid odds-on to land Eriksen, with PaddyPower putting them at 5/6.
However, there is also a good chance he stays put as it is 6/5 he is still with Tottenham next season.