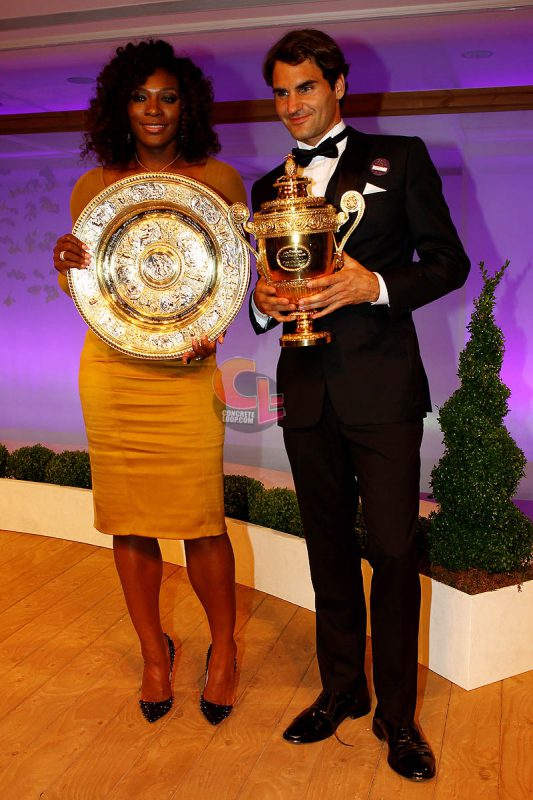 History beckons for both Serena Williams and Roger Federer in their respective Wimbledon finals this weekend.
Williams faces Romanian Simona Halep, and is firm favourite to take her eighth Wimbledon title, which would also see her become equally the most successful player of all time – as this would also be her 24th Grand Slam title.
Serena Williams v Simona Halep
Centre Court
Saturday 13th July – 14:00
Match Odds from Unibet: Williams 1/2 Halep 17/10
Williams – who by making the final is the oldest ever woman finalist in a Grand Slam – would become the oldest ever winner of a Grand Slam Tennis event, although that landmark might only last a day as her friend Federer – who is about six weeks older – would surpass that with victory over Djokovic on Sunday.
Williams knows she comes into the final with a lot of pressure on her.
"I definitely feel like I play better when I'm calm," Williams said. "But it's definitely an effort. Not getting over-pumped, but at the same time not getting under-wound. I have to be in that right space."
Halep has faced Williams ten-times in their career – winning just once, and she is confident.
"I will believe that I have my chance to win against her," said Halep.
"Of course, I respect a lot what she has done and what she's doing but now I feel stronger mentally facing her. We will see what is going to happen. It's just a big challenge for me."
Roger Federer v Novak Djokovic
Centre Court
Sunday 14th July – 14:00
Match odds from Unibet: Fededer 13/25 Djokovic 6/4
Federer goes in search of his ninth crown on Sunday, but defending champion Djokovic is favourite to take his fifth.
But Federer is confident that he is in great shape and ready to win again.
"This is like a school: the day of the test you're not going to read many books that day," the 37-year-old said.
"I don't think there's much I need to do in terms of practice.
"It's quite clear the work was done way before. I think that's why I was able to produce a good result today. It's been a rock solid year of mine, I won in Halle [for a record 10th time last month], the stars are aligned right now.
"From that standpoint I can go into that match very confident."
Djokovic is equally happy at his preparations, given how much he loves Wimbledon.
"This has been the dream tournament for me since I was a child," said Djokovic.
"So to be in another final is a dream come true. Regardless of the history and many finals I've played, playing finals at Wimbledon is something different so I'll definitely enjoy that experience."