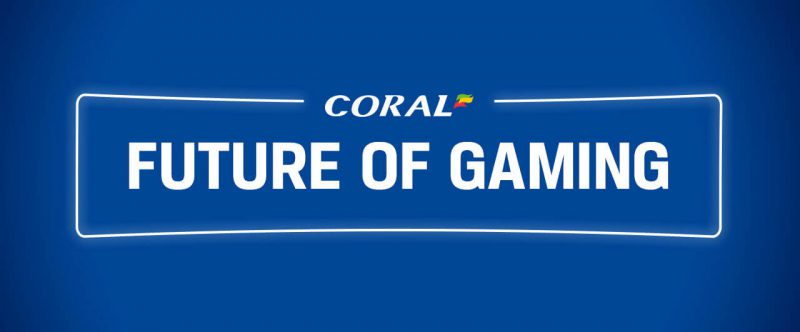 Coral Casino has premiered a short film depicting the brand's vision for the future of online casino gaming.
The 360-degree video demonstrates how augmented reality (AR) technology could shape our gaming experiences in the immediate and longer-term future.
Live croupiers and online play against other real-life players are already staples of the digital gaming experience.
Pavlos Sideris, of DoubleUp Media, has worked in the casino gaming industry for more than ten years.
"Online casino games themselves have changed relatively little over the last decade, with the focus mostly being on improving mobile compatibility and optimisation," says Sideris.
"That being said, live dealer casinos have exploded in popularity in recent years and it wouldn't be unreasonable to expect that the next leap would be towards virtual reality and augmented reality games."
So, could AR and VR technologies set a new standard in gaming?
"AR and VR is undoubtedly the future of gaming and is already being widely adopted by gamers, the only barrier being the current cost of the hardware, lack of support for certain games, or practicality," explains Sideris.
"The immersive experience will always be more attractive and offer more advantages to players compared to traditional 2D games, so it's only a matter of time before VR and AR casino games become the norm, just as live dealer casinos have.
"There are literally only a handful of VR casino games available today but at least the trend has begun.
"Online casinos are notoriously slow to evolve in terms of technology, but once the technological barriers have been overcome, more VR and AR games are released, and online casinos themselves turn VR to provide a seamless experience for players, we can expect that this type of gaming will boom and probably become the standard.
"We are still some years away from that though."
And Coral's vision predicts that those features could soon be brought to life off the screen – and integrated into the every-day settings around us.
The new Future of Gaming film shows examples of how the technology might be utilised in the home or while we're on the move.
Coral's John Hill said: "Across multiple sectors, in work and leisure, rapid technological advancement is making what once seemed impossible a tangible reality.
"And the world of casino gaming is no exception. Coral already utilises the latest tech to build entertaining, immersive and safe environments for our players, but we believe the development of AR technology will be a real game-change for the industry."
Click here to view Coral Casino's 'Future of Gaming' short film and predictions on the future of casino gaming by industry experts:  http://news.coral.co.uk/casino-and-games/casino/future-of-gaming