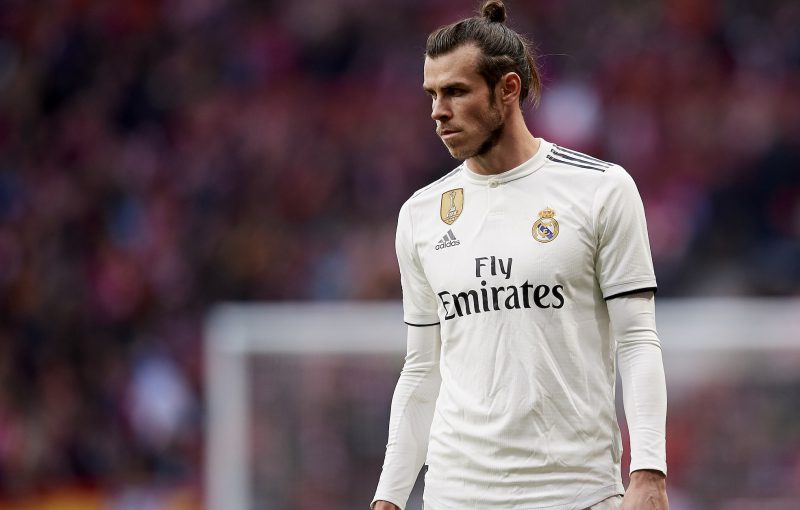 Gareth Bale's camp have reacted furiously over comments made by Real Madrid about his future, but admitted a move could be in the offing.
The Welsh star has steadfastly refused to consider leaving the Spanish capital this summer despite the likes of Paris Saint Germain, Bayern Munich, Manchester United and former club Tottenham Hotspur all open to the idea of a possible deal.
Madrid are desperate to move the 30-year-old on, especially his extensive wage packet which is in excess of £500,000-a-week.
But things have taken another turn with Zinedine Zidane claiming the player was close to leaving – a statement that was met with fury by Bale's representatives.
"Bale did not play because he is very close to leaving," Zidane said after Real's pre-season clash with Inter Milan.
"We hope he leaves soon, it would be best for everyone. We are working on his transfer to a new team.
"I have nothing personal against him, but there is a time where things are done because they must be done, I have to make decisions, we have to change.
"The exit is the coach's decision, and also of the player, who knows the situation.
"The situation will change, I do not know if in 24 or 48 hours, but it will, and it's a good thing for everyone."
However, Bale's agent Jonathan Barnett blasted back by saying: "Zidane is a disgrace, he shows no respect for a player that has done so much for Real Madrid."
But Barnett admitted a deal was being worked on for him to leave, and said: "We are working on it".
Given that Chinese clubs are amongst the only in the world who could match Bale's wage packet – Bookmakers believe he could be heading to the Far East.
"Gareth Bale is reportedly close to leaving Real Madrid and our odds suggest that move will be to a Chinese club," said Coral's John Hill.
"Punters have been rushing in over the last 24 hours to back the Welshman to move to a Chinese Super League side which would be a real coup for the league," added Hill.