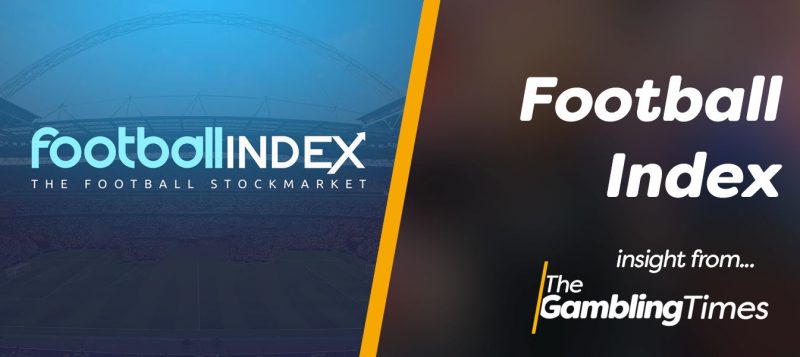 Football Index, where 'traders' can buy and sell shares in professional footballers, is set to continue revolutionising the sports betting industry through its latest agreement with Nasdaq, one of the largest providers of technology to marketplaces worldwide.
The UK-regulated football betting platform will adopt a flexible, cloud-optimised trading engine that offers rich functionality. This deal will enable Football Index to elevate its product proposition for customers in several ways to offer users a more comprehensive betting experience.
The new, cloud-based matching engine will importantly provide customers with buy and sell limit order books that will be very familiar to those trading financial markets.
This will give traders far more control over their positions and reveal the depth of market for the first time, which provides a snapshot of the liquidity in the market for a particular footballer.
This will be on an elective basis and the fundamental experience for a purely recreational user will remain the same with a simple buy and sell price displayed.
Secondly, for over three decades, Nasdaq has been a major player in providing proven infrastructure technology and order matching services to accommodate a very high volume of transactions for clients worldwide.
This agreement is a milestone for Football Index and represents a declaration of intent to scale Football Index exponentially over the coming years and establish a football trading exchange at the forefront of transforming the sports betting industry.
The introduction of this exciting new cloud-based technology will enable Football Index to seamlessly extend its' brand of 'sports markets' to include other verticals and other geographies in the future.
Adam Cole, founder and CEO of Football Index said: "Nasdaq is a legendary brand. We're very proud and excited to work with them to provide our order matching service, which is the powerhouse of any exchange.
"Football Index has come a very long way in a short period of time. Our relationship with Nasdaq is another major step in our journey to establish Football Index as a world-class exchange, worthy of the world's top footballers that are traded on it."
Paul McKeown, Senior Vice President and Head of Marketplace Operators & New Markets, Market Technology, Nasdaq said: We are focused on democratising marketplace technology by offering essential components of matching engine technology traditionally used by financial markets, and bringing the capabilities to a cross-asset, cross-industry environment via the cloud.
"Football Index will use our matching engine technology to provide their clients with a platform to revolutionise how fixed-odds betting operates."