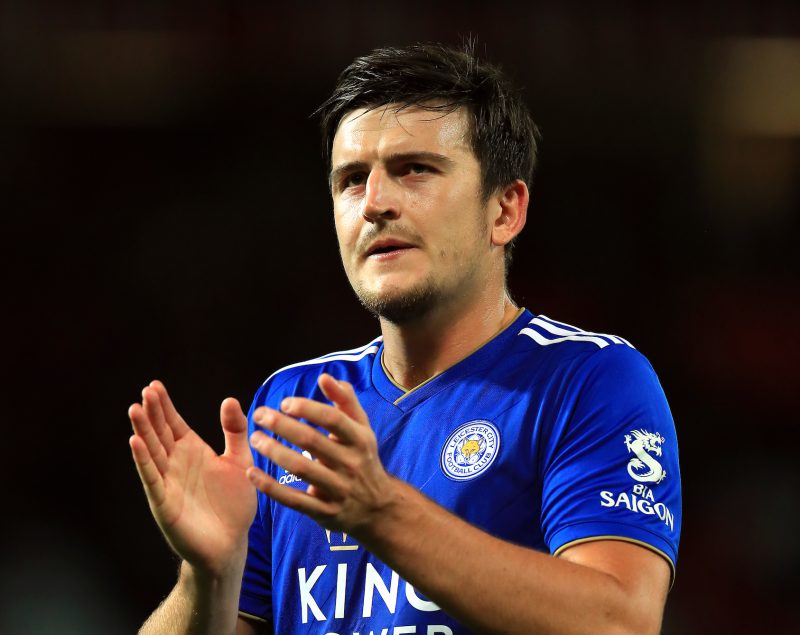 England defender Harry Maguire is growing increasingly frustrated at Leicester City and Manchester United – as the two clubs continue to try and hammer out the deal to take him to Old Trafford.
The two clubs are in agreement that the deal will be worth £80million, making him the most expensive defender of all time.
But Leicester have been insistent over how they want the deal paid, as United have been looking tp pay £60million with the other £20 due on performances – but that is not going to be accept.
Sources close to United insist that a deal is close and they are confident, but Leicester are standing firm – although the delays are annoying Maguire and his camp – who wanted the deal finalised before the start of August.
Despite the delays, Bookmakers are still convinced he will end the summer as a United player, with Paddy Power making it 1/5 he joins for United whilst 13/5 that he stays with Leicester.