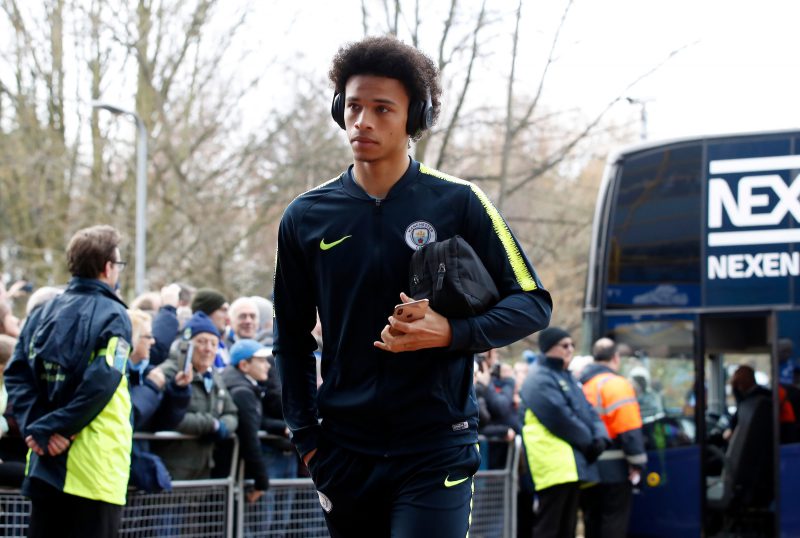 Bayern Munich are refusing to give up on signing Manchester City's Leroy Sane, but they will have to smash their transfer record to have any chance of landing him.
Bayern broke their own transfer record earlier this summer to sign Atletico Madrid's Lucas Hernandez for £72million but they will have to break the £100million mark and the German transfer record to land Sane.
City are believed to have told Bayern that they would have to pay £100m, as they feel he is worth more than Ousmane Dembele – the most expensive German transfer ever – when Borussia  Dortmund sold him to Barcelona in 2017 for just under £100m,
City want the 23-year-old to sign a new contract, but he has thus far refused their offers as he is unsure about his future under Pep Guardiola.
Sane saw the likes of Raheem Sterling and Bernardo Silva kick-on last season, whilst they also spent big on Riyayd Mahrez – leaving Sane to play something of a back-up role.
Bayern have not held back in confirming their admiration for Sane, who in-turn has made his position clear with City.
And Pep Guardiola has confirmed that he does not want anyone who is not happy at the club.
"I want players who want to stay because it's impossible for me as a manager to convince a player to do what we want to do when his head is away from here," Guardiola said.
"But the player didn't tell me anything that he wants to leave, so that is the only reality I have. If he knocks on the door and tells me he wants to leave then, okay, we are going to speak with the club. But nobody has told me that.
"So that's why he's our player, he's my player. We want him to stay here because we try to extend the contract for more than one year."
And Bookmakers firmly believe that Sane is firmly in line to join Bayern at just 1/3.
Betway's Alan Alger said: "Leroy Sane's future has been up in the air for some time now and the odds suggest a late move back to his native Germany is very much on the cards.
"Bayern Munich had been 4/6 to sign the winger, but we've seen a further move on him joining the German champions and he's now just 1/3 to head back to the Bundesliga."