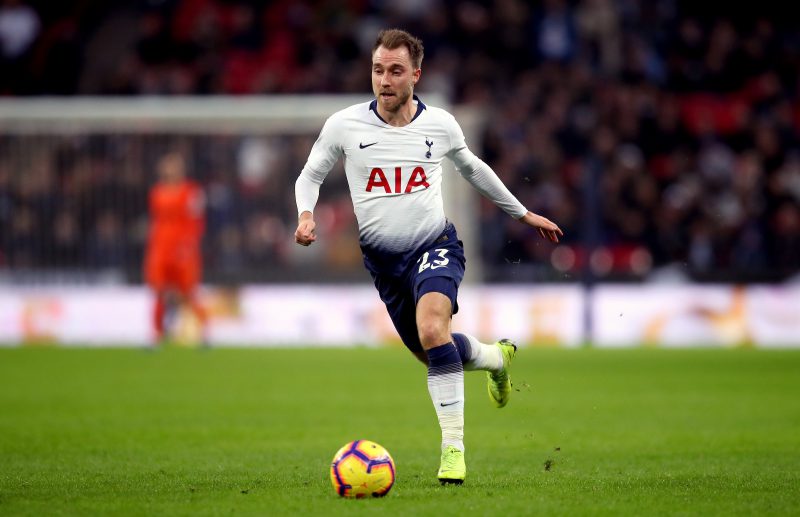 Manchester United are looking to make a late move for Christian Eriksen, who has refused to sign a new deal.
And Tottenham are looking at both Bruno Fernandes and Giovani Lo Celso to replace the Dane, having been tracking the pair all summer, whilst they are also considering Philippe Coutinho – who has been offered to them on-loan.
Indeed, United had been following Fernandes – but Eriksen was always big on their radar and now they are looking to push ahead after being given encouragement from Tottenham's end.
Eriksen has just 12-months left on his current deal, but Spurs had hoped he could be persuaded to extend his deal and spend at least one more season with the club before being sold – as opposed to spending one more season and then leaving on a free transfer.
Real Madrid and Juventus are both keeping close tabs on Eriksen, but it is United who are set to make a move and they hope to get it done by Thursday's deadline.
And Eriksen's move could have a real domino effect, as both Real and Juve are likely to maintain their interest in Paul Pogba – who could move after Thursday as the deadlines in Spain and Italy run until early September.
A possible Eriksen move would also see Spurs look for at least one more midfielder, or possibly two with Sporting Lisbon's Fernandes, Lo Celso of Real Betis and Coutinho the clear options.
Bookmakers have reacted by making United 8/13 to land Eriksen by this week's transfer deadline. 
Alex Apati of Ladbrokes said: "There's not long left for clubs to strike deals but the latest odds suggest United will finally bring Eriksen to Old Trafford."