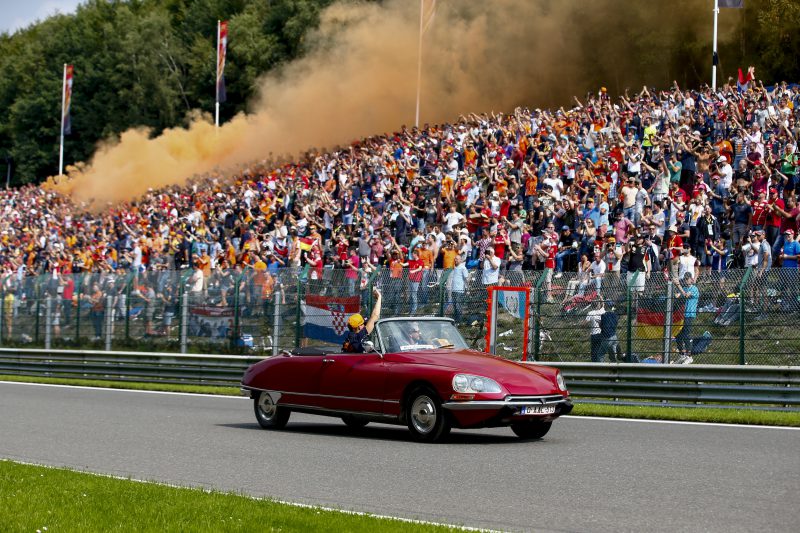 Formula 1 returns after its mid-season break at the iconic venue of Spa in Belgium.
With the Dutch Grand Prix not returning until next year, the Belgian GP is a virtual home race for Max Verstappen and there could not be a better time for him, given he is on the greatest run of his career.
Verstappen has won two of the last four races, and although still nearly 70 points adrift of Drivers Championship leader Lewis Hamilton – some believe that he could yet mount a shock World title bid.
And the young Dutchman is looking forward to the second half of the season.
"Belgium is another home race for me and it's always great to see so many fans supporting us," said Verstappen – who will have a new team-mate in the shape of Alexander Albon in the second half of the season.
"It was good to have a break and spend some time away with family and friends before another busy period but I'm refreshed and looking forward to getting started, especially after we had such a great run of results before the break,"
"Spa is my favourite circuit on the calendar, so a great one to start the second half of the season with."
Mercedes arrive in Spa determined to make sure they dominate for the remainder of the campaign.
Team boss Toto Wolff is confident they can keep performing well.
"We're leading in both championships, but it doesn't feel that way," he said.
"In the last few years, we saw teams perform very strongly after summer shutdown, so now we need to keep pushing.
"In that respect, we're approaching the start to the second half of 2019 more like the start to a completely new season – once again, we need to make sure that we leave no room for error and keep raising the bar."
BELGIAN GRAND PRIX – ROUND 13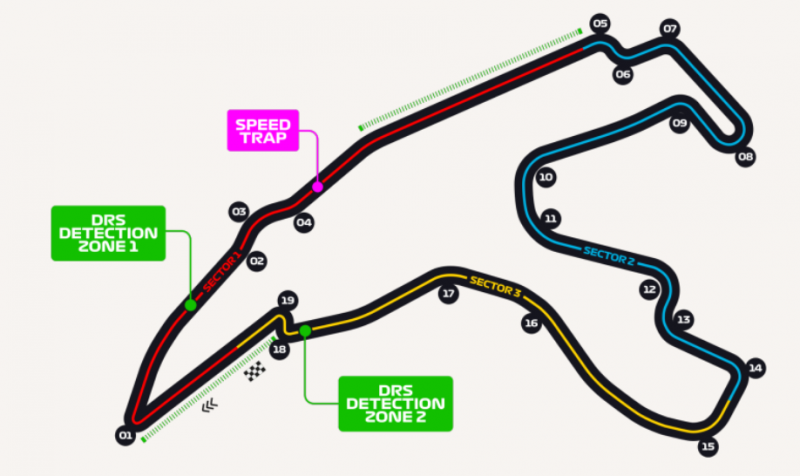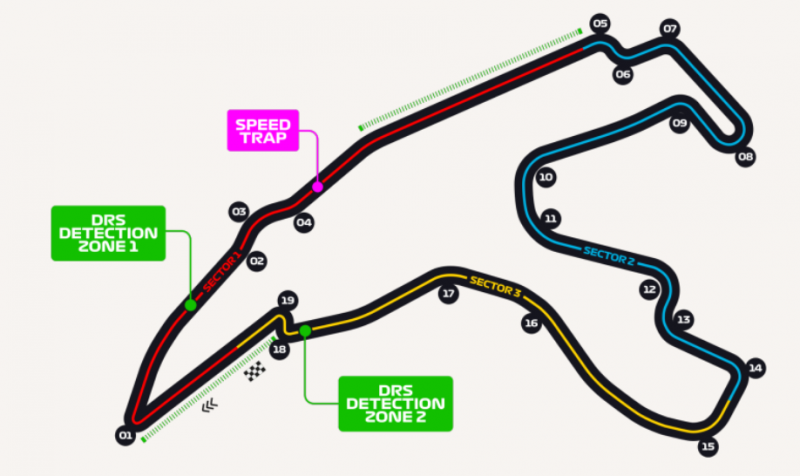 Location: Spa-Francorchamps
Track size: 4.3 miles with 19 turns
Number of laps: 44
2018 winner: Sebastian Vettel – Ferrari
Lap record holder: 1:46.286 Valtteri Bottas (2018)
Race winner driver odds from Unibet: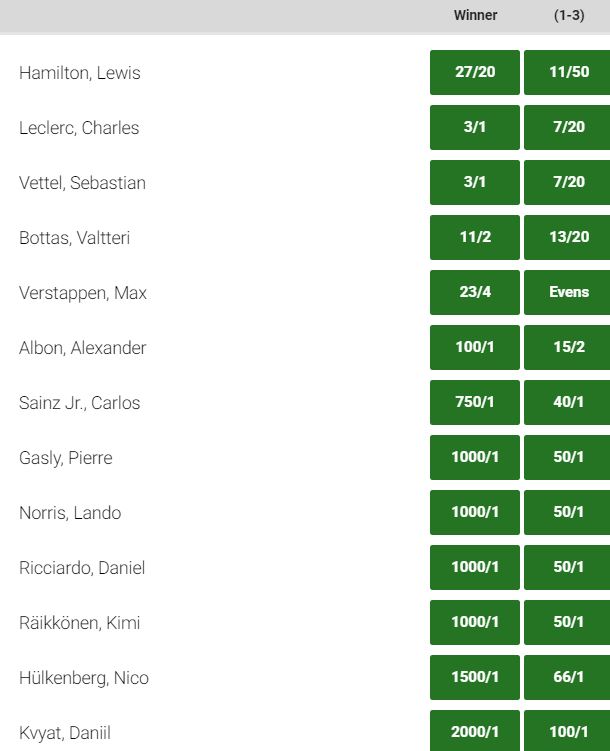 2019 Results
Australian Grand Prix – Valterri Bottas (Mercedes)
Bahrain Grand Prix – Lewis Hamilton (Mercedes)
China Grand Prix – Lewis Hamilton (Mercedes)
Azerbaijan Grand Prix – Valterri Bottas (Mercedes)
Spain Grand Prix – Lewis Hamilton (Mercedes)
Monaco Grand Prix – Lewis Hamilton (Mercedes)
Canada Grand Prix – Lewis Hamilton (Mercedes)
France Grand Prix – Lewis Hamilton (Mercedes)
Austria Grand Prix – Max Verstappen (Red Bull)
British Grand Prix – Lewis Hamilton (Mercedes)
German Grand Prix – Max Verstappen (Red Bull)
Hungary Grand Prix – Lewis Hamilton (Mercedes)
Belgium Grand Prix –
Italy Grand Prix –
Singapore Grand Prix –
Russia Grand Prix –
Japan Grand Prix –
Mexico Grand Prix –  
USA Grand Prix – 
Brazil Grand Prix – 
Abu Dhabu Grand Prix –
2019 Driver Standings
1 Lewis Hamilton GBR MERCEDES 250
2 Valtteri Bottas FIN MERCEDES 188
3 Max Verstappen NED RED BULL RACING HONDA 181
4 Sebastian Vettel GER FERRARI 156
5 Charles Leclerc MON FERRARI 132
6 Pierre Gasly FRA RED BULL RACING HONDA 63
7 Carlos Sainz ESP MCLAREN RENAULT 58
8 Kimi Räikkönen FIN ALFA ROMEO RACING FERRARI 31
9 Daniil Kvyat RUS SCUDERIA TORO ROSSO HONDA 27
10 Lando Norris GBR MCLAREN RENAULT 24
11 Daniel Ricciardo AUS RENAULT 22
12 Lance Stroll CAN RACING POINT BWT MERCEDES 18
13 Kevin Magnussen DEN HAAS FERRARI 18
14 Nico Hulkenberg GER RENAULT 17
15 Alexander Albon THA SCUDERIA TORO ROSSO HONDA 16
16 Sergio Perez MEX RACING POINT BWT MERCEDES 13
17 Romain Grosjean FRA HAAS FERRARI 8
18 Antonio Giovinazzi ITA ALFA ROMEO RACING FERRARI 1
19 Robert Kubica POL WILLIAMS MERCEDES 1
20 George Russell GBR WILLIAMS MERCEDES 0
2019 Team Standings
1 MERCEDES 438
2 FERRARI 288
3 RED BULL RACING HONDA 244
4 MCLAREN RENAULT 82
5 SCUDERIA TORO ROSSO HONDA 43
6 RENAULT 39
7 ALFA ROMEO RACING FERRARI 32
8 RACING POINT BWT MERCEDES 31
9 HAAS FERRARI 26
10 WILLIAMS MERCEDES 1
We also spoke with Alistair Gill of Unibet to get their views on the Grand Prix
At a track which traditionally suits the Ferrari car, Sebastian Vettel is favourite for the Spa GP after leading a Ferrari 1-2 in first practice. Available at  7/4, he will be hoping to put most of the first half of the season behind him an clinch the red arrows' first win of the season.
Second, unsurprisingly, is Hamilton who is installed as a  37/20 shot. It's not often the Brit is available at such big odds but with a tricky first practice due to car issues and a track to suit his rivals, he will certainly have his work cut out to top the podium.
Charles Leclerc is also looking to get off the mark, although in his case the 'mark' is his first ever GP win. Priced at 9/4, the young driver has delivered a number of highly impressive performances this season although often ran out of luck at key stages.
If Ferrari are favourites to win the race (which they are at 4/6) it might just be that Leclerc is the value play ahead of his team mate who has had a tough season to date.