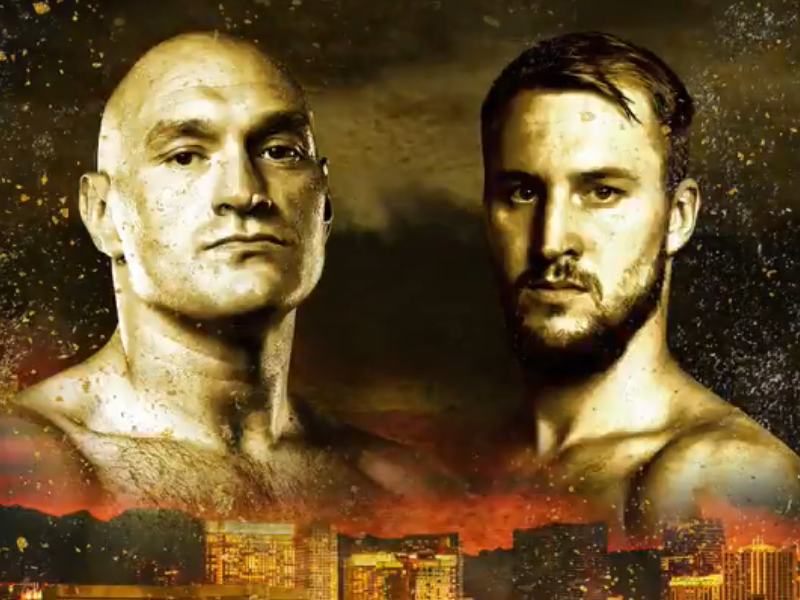 Tyson Fury faces what he hopes is his last bout before a rematch with Deontay Wilder as he takes Swedish heavyweight Otto Wallin in Las Vegas.
After his controversial draw with Wilder last year, Fury was back in the ring to beat Tom Schwarz in June and he is now back in Nevada to face Wallin, which should set-up his second fight with Wilder in February next year.
"We both know all the details; the contract was signed," Fury insists on his second fight with Wilder. "I am not stepping aside for any amount of money – I want the victory, not the money."
But Fury insists that he is taking Wallin seriously despite the fact he is a huge outsider.
We're not promised tomorrow, so we live every day like it's our last as our Lord tells us to. You're going to see "a great fight on Saturday," he said.
Wallin is unbeaten in 20 fights and is happy to put that on the line to get his shot at Fury.
"I was very happy. It dropped out of the sky but we are finally here and it is a dream come true for me," he said.
"I come from a small place in Sweden and now I am here on the big stage I have been dreaming about and I am ready to put it all on the line."
Bookmakers make Fury huge odds-on favourite and speaking to the Betfair Blog, former champion David Haye does not see many issues.
"Tyson Fury will go into the ring and drill Otto Wallin with a straight right early on. He may even turn southpaw to bamboozle his over-matched opponent.
"Having said that, it's worth remembering all the pressure is on Tyson Fury to perform in this fight. He's going to need to summon up all that class that he has shown in spurts throughout his career.
"The win over Wladimir Klitschko was a masterclass, the fight with Deontay Wilder was another big performance. No other fighter has been able to show the level of boxing ability against The Bronze Bomber that Tyson did during that controversial draw.
I"t's going to be a great fight and it's one I'm really looking forward to. I feel Fury will be too big, strong, experienced and well-rounded for Wallin. He will stop him early, probably within the first six rounds of the contest to send out a statement of intent."