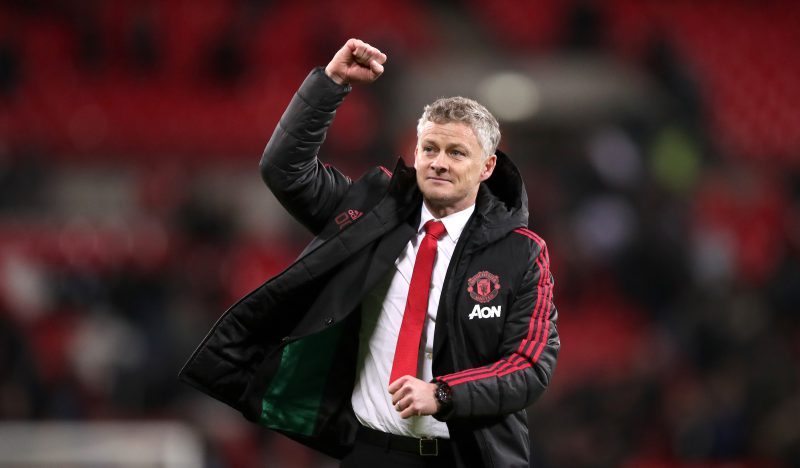 Manchester United are ready to make a move for a striker in the January window, but boss Ole Gunnar Solskjaer insists that he will only wants the right fit.
United allowed Romelu Lukaku and Alexis Sanchez to leave in the summer, but they did not bring in any replacements.
The club looked at options including Fernando Llorente and Mario Mandzukic, but they backed away from both players – with sources believing Solskjaer was not keen on doing the deal, despite knowing that he would be left relatively short-handed with only Marcus Rashford, Anthony Martial and teenager Mason Greenwood.
And whilst confirming he wants a striker, the Norwegian has admitted that he wants the 'right' player who will be a 'long-term' answer.
"Of course, when we let Alexis (Sanchez) and (Romelu) Lukaku go, you don't have to be a rocket scientist to know it's a forward we're going to try to recruit next time," Solskjaer said.
"It was time for Romelu Lukaku to go, though – he knows that, he didn't want to be here, and what's the point in having players who don't want to be here?
"We're looking for some creativity and goals, but they (potential signings) have to be the right one. There were strikers available but not the ones we wanted. We couldn't get the one we wanted (in the summer).
"There's no point getting players in that you are not 100% sure about either. When you get players in, you need the right ones that are going to stay here for a long period of time and that's the long-term thinking we have to show."
United's hierarchy are now pushing Solskjaer to push ahead with a January deal, but it remains to be seen who.
Napoli's Duvan Zapata has emerged as a potential target, whilst Juventus are still pushing Mandzukic towards the exit door – but January deals are never easy to conclude.
Bookmakers firmly believe that United will strike in January and Betway make United 2/9 to sign a striker.
As United look to bolster their squad following their slow start to the Premier League season, Betway also goes 4/9 for them to break their transfer record by summer 2020.
Betway's Alan Alger said: "Ole Gunnar Solskjaer will not be happy with his side's start to the campaign and it's clear that they need to do some work in the transfer window to ensure a strong second-half of the season.
"A new striker could certainly help and we make it 2/9 that they will sign one in January.
"We could see some serious spending as United try to salvage their season and we are 4/9 for them to break their transfer record by summer 2020."