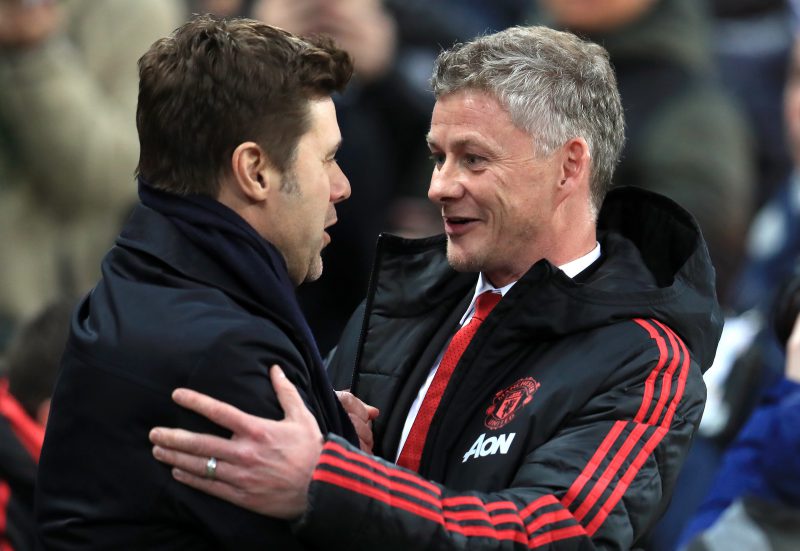 Pressure is continuing to mount on both Mauricio Pochettino and Ole Gunnar Solskjaer after more dismal performances.
Spurs' awful run of form continued with a 3-0 thumping at the hands of Brighton, whilst Man United were equally poor as they lost 1-0 at lowly Newcastle as Steve Bruce recorded his first ever win over his former club.
Everton's Marco Silva remains favourite to win the current Premier League sack race and will be next man to go, but both Pochettino and Solskjaer are odds-on to leave this season.
After their loss at St James' Park, that means Man Utd have won just nine points from their eight Premier League games this season – their lowest total after the first eight games of a league season since 1989.
"[The defeat is] very symptomatic of where we are at the moment," Solskjaer said.
"We don't create enough chances to deserve to win a game of football. That's the short version."
Spurs have now won just three of their ten games this season, but Pochettino insists he is not worried about talk of his future.
"No I am not worried, what worries me is life, not football," he said.
"Football is a game that sometimes you win, sometimes you lose. The problem for us – it was win, win, win and it was praise for everyone.
"Now in the last two games it was a tough situation to accept. But I don't want to be a philosopher or talk in a way that is not good."
Now Bookmakers are convinced both will be leaving, indeed they are betting on who will leave first and Pochettino is narrowly ahead of him in at 8/11 with Solskjaer Evens.
But both managers are odds-on to leave before the end of the season with PaddyPower quoting Pochettino at 4/9 and Solskjaer at 4/6.
And it is just 11/8 for both to have left before the end of the season – however, one silver lining for Pochettino could be at Old Trafford as he is 5/2 favourite to be the next Man United manager.
Spokesman Paddy Power said: "Watching Man United play over the last few months has to make you wonder whether everything they come into contact with is cursed.
"Which is why, if you were Pochettino, you'd want to avoid Old Trafford like the plague, despite the fact things aren't looking too rosy for you either. Though the weekend's results have us convinced that it'll be #OleOut first."