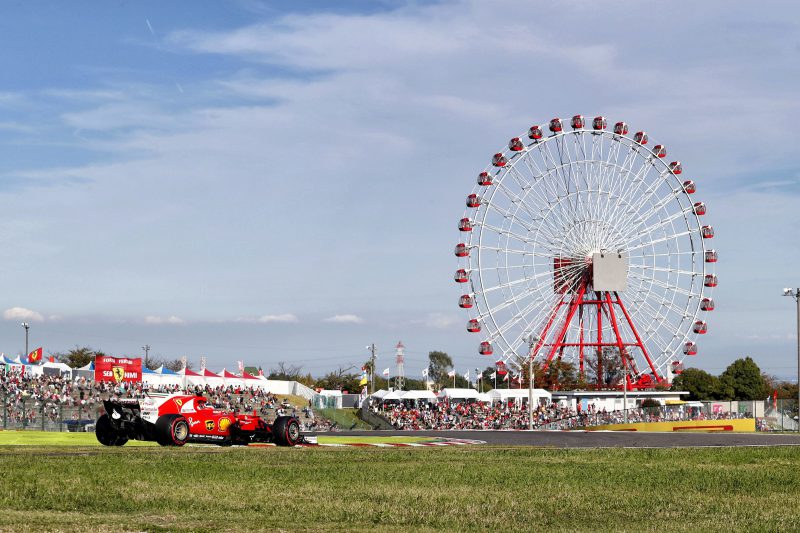 Mercedes arrive in Suzuka for the Japanese Grand Prix looking to seal the Constructors' championship, although that will depend on the weather.
Typhoon Hagibis is due to make land fall on Saturday in Japan, meaning that qualifying is delayed until Sunday, just hours before the race itself – although if the weather is bad on Sunday, the race itself would be in doubt.
But presuming the race goes ahead, The Silver Arrows will claim a sixth successive title on Sunday if they outscore nearest rivals Ferrari by 14 points. It would also mean they match the Scuderia's feat of six titles in-a-row which came from 1999 to 2004.
Mercedes chief Toto Wolff is confident they can continue their excellent record in Japan, having won their last six races at Suzuka, and seal the Constructors' title.
"We have a strong track record [in Japan], having won every Japanese Grand Prix in the hybrid era, but we expect this year to be challenging given the strength of our opponents," said Wolff.
"It will be a very close battle on track – and one that we very much look forward to. Our targets for the final quarter of the season is clear and it's up to us to make sure we achieve them."
World champion Lewis Hamilton is looking for his fifth win in six years at Japan, and another victory at Suzuka will mean only his team-mate Valterri Bottas could beat in the race for the title.
"It's going to be awesome," said Hamilton.
"Suzuka is incredible, it's one of the most exciting parts of the year, and now so more than ever before because you've got three solid, incredibly fast teams, pushing each other and having the potential to win a race.
"I have no idea who is going to be quickest there. At the moment, Ferraris are quite dominant but maybe it will suit our car a little bit more, who knows? Or the Red Bull, maybe.
"So. it's exciting to go there because that's a serious driver's track, one of the best ones of the whole year.
"It's proper grass and gravel and walls so it's the ultimate test, for the car and also for the driver.
"I just hope that we get to have a good race there."
Red Bull and all the Honda powered teams have new engines and new fuel to look forward to, as Honda hope to make a real statement on home soil.
"Over the years, fuel updates have always resulted in the biggest gains," explained Red Bull number one Max Verstappen
"So we're expecting quite a bit from it. I don't think the others will bring updates on that front."
JAPANESE GRAND PRIX – ROUND 16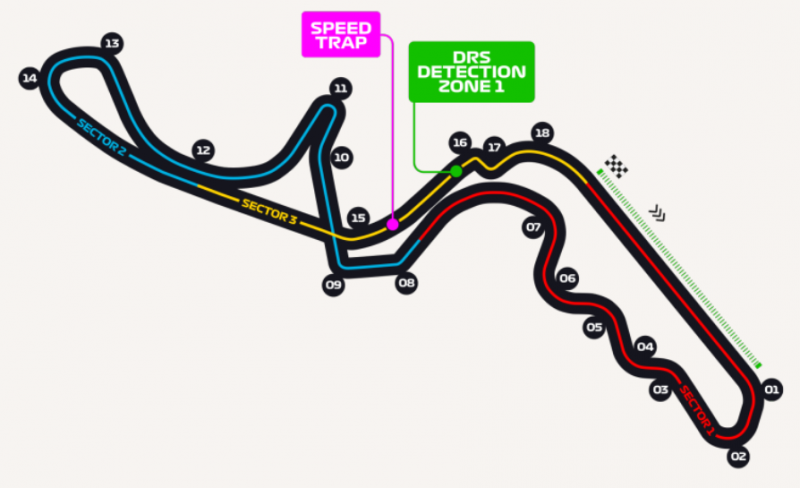 Location: Suzuka Circuit
Track size: 3.6 miles with 18 turns
Number of laps: 53
2018 winner: Lewis Hamilton – Mercedes
Lap record holder:  1:31.540 Kimi Räikkönen (2005)
Race winner driver odds from Unibet: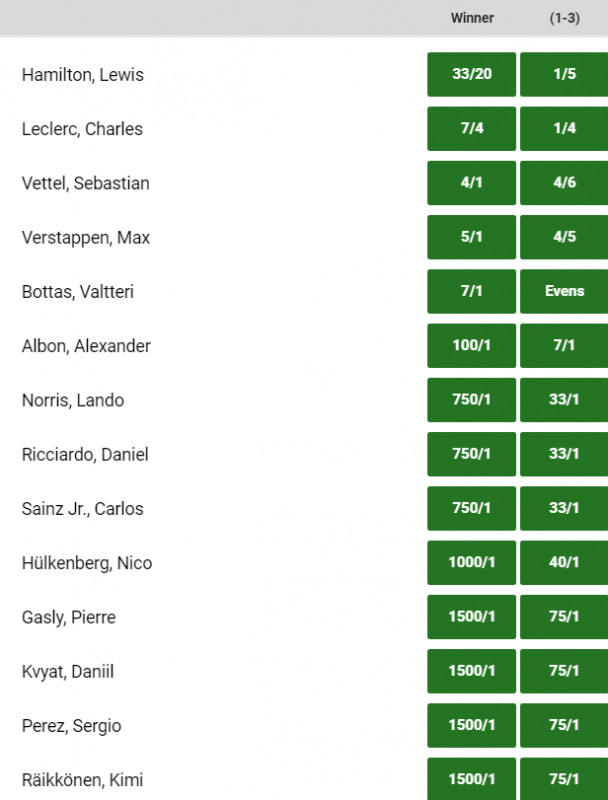 2019 Results
Australian Grand Prix – Valterri Bottas (Mercedes)
Bahrain Grand Prix – Lewis Hamilton (Mercedes)
China Grand Prix – Lewis Hamilton (Mercedes)
Azerbaijan Grand Prix – Valterri Bottas (Mercedes)
Spain Grand Prix – Lewis Hamilton (Mercedes)
Monaco Grand Prix – Lewis Hamilton (Mercedes)
Canada Grand Prix – Lewis Hamilton (Mercedes)
France Grand Prix – Lewis Hamilton (Mercedes)
Austria Grand Prix – Max Verstappen (Red Bull)
British Grand Prix – Lewis Hamilton (Mercedes)
German Grand Prix – Max Verstappen (Red Bull)
Hungary Grand Prix – Lewis Hamilton (Mercedes)
Belgium Grand Prix – Charles Leclerc (Ferrari)
Italy Grand Prix – Charles Leclerc (Ferrari)
Singapore Grand Prix – Sebastian Vettel (Ferrari)
Russia Grand Prix – Lewis Hamilton (Mercedes)
Japan Grand Prix –
Mexico Grand Prix –  
USA Grand Prix – 
Brazil Grand Prix – 
Abu Dhabu Grand Prix –
2019 Driver and Constructor Standings
1 Lewis Hamilton GBR MERCEDES 322
2 Valtteri Bottas FIN MERCEDES 249
3 Charles Leclerc MON FERRARI 215
4 Max Verstappen NED RED BULL RACING HONDA 212
5 Sebastian Vettel GER FERRARI 194
6 Pierre Gasly FRA SCUDERIA TORO ROSSO HONDA 69
7 Carlos Sainz ESP MCLAREN RENAULT 66
8 Alexander Albon THA RED BULL RACING HONDA 52
9 Lando Norris GBR MCLAREN RENAULT 35
10 Daniel Ricciardo AUS RENAULT 34
11 Nico Hulkenberg GER RENAULT 34
12 Daniil Kvyat RUS SCUDERIA TORO ROSSO HONDA 33
13 Sergio Perez MEX RACING POINT BWT MERCEDES 33
14 Kimi Räikkönen FIN ALFA ROMEO RACING FERRARI 31
15 Kevin Magnussen DEN HAAS FERRARI 20
16 Lance Stroll CAN RACING POINT BWT MERCEDES 19
17 Romain Grosjean FRA HAAS FERRARI 8
18 Antonio Giovinazzi ITA ALFA ROMEO RACING FERRARI 4
19 Robert Kubica POL WILLIAMS MERCEDES 1
20 George Russell GBR WILLIAMS MERCEDES 0
1 MERCEDES 571
2 FERRARI 409
3 RED BULL RACING HONDA 311
4 MCLAREN RENAULT 101
5 RENAULT 68
6 SCUDERIA TORO ROSSO HONDA 55
7 RACING POINT BWT MERCEDES 52
8 ALFA ROMEO RACING FERRARI 35
9 HAAS FERRARI 28
10 WILLIAMS MERCEDES 1