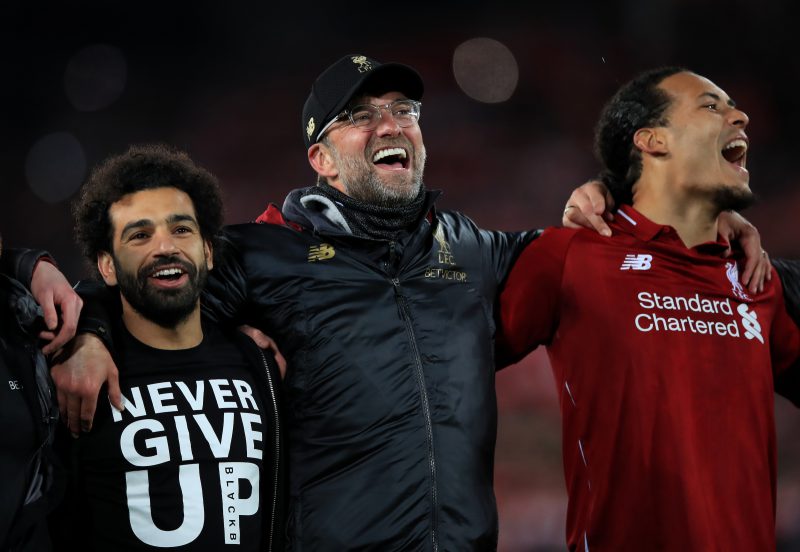 As Liverpool's fantastic run of form continues, Bookmakers are already pricing them up to go the whole season unbeaten.
The last two seasons have seen Manchester City go close. In 2017/18 they did not lose a league game until the January when Liverpool beat them and last term it was Chelsea who ended their run in December.
Now after coming from behind to beat seal beat Aston Villa, Liverpool extended their Premier League unbeaten run to 28 games.
Reds chief Jurgen Klopp has insisted that he is not reading too much into the unbeaten records.
"I was never a player with a run like this, but we do not live it like that," Klopp said.
"We just go for it. The numbers – if you did not tell me what it was between 16/17/18 – I would not remember it. It is not important. This is how you do it in sports.
"If you win the gold medal at the Olympic Games, you don't win the gold medal again next time because you won it last time. You win it because you ran quicker than the others again. That is exactly how sports work."
Liverpool have now been cut into 16/1 from 20/1 to go the season unbeaten.
"Liverpool once again came from behind against Aston Villa and following their latest success, we have cut their odds to go unbeaten this season in the Premier League, while they remain the odds-on favourites to lift the title," said Coral's John Hill.